South Korea's Kim Jaeduk Weaves Imaginative Spectrum of "Brown" in Surreal Fusion of Choreography and Original Music

(Hong Kong, 25th October 2022) Inspired by the theme of its current dance season, City Contemporary Dance Company (CCDC) continues to push boundaries and showcase the diversity and versatility of contemporary dance in Hong Kong through a variety of themes, performance formats, and artistic mediums. Hot on the heels of our just concluded and wildly successful Immersive Installation and Contemporary Dance performance Meeting In-between Time, avant-garde South Korean dance artist and composer Kim Jaeduk will be taking us on a fantastical trip of colour leading up to Christmas day with his latest production Brown, to take place across 7 shows at the Studio Theatre, Hong Kong Cultural Centre from 16 to 25 December 2022. Tickets now available at URBTIX. Any ticket purchased from today until 2 November will be entitled to a 20% early bird discount.
A Blend of Music and Dance Coloured by a Contemporary and Oriental Spirit
Kim choreographs and composes the music for Brown, including the latest colour-themed series he has been exploring in recent years. While presenting Asian-inspired works steeped in oriental hues and elements, he is passionate about developing his unique choreographic approach to contemporary dance and defining his creative vocabulary and style. In an interview, Kim expressed that music and dance were inseparable to him. "Music is dance, and vice versa," he said. "I hope that the music in my works can be 'seen', while the dance can be 'heard'."
The inspiration for Brown stems from the dark wooden hues of the traditional Korean string instrument ajaeng, which led to a richly layered imagination of the colour brown. Beyond associating it with wood, the earth, and other elements of nature, Kim has the dancers wear brown masks and gloves as non-human figures, to convey a compelling futuristic vision and a striking contrast over the conventional imagery of brown. The performance starts off with primitive drumbeats and slow, mellow rhythms. As the sounds of traditional instruments and modern electronic music interweave, the dancers' movements radiate dramatic tension and extraordinary energy. With fluid, flowing yet explosive physicality, the dance artists of CCDC will be stirring the audiences' senses with a feast for the eyes and ears.
CCDC Once Again Brings Kim Jaeduk's Production to Life With the Prowess of Asian Dance
As one of the most sought-after artists in South Korea in recent years, Kim is active in the performing arts scene both in his native country and abroad. He is a multitalented choreographer, singer, composer, and dancer celebrated for his inventive and inspiring rendition of traditional Korean elements through music and contemporary dance. In 2018, CCDC and Kim garnered great acclaim from audiences and critics alike for their first collaborative work Jangdan, a production that won him the Outstanding Music Composition Award at the Hong Kong Dance Awards 2019.
After four years, the "Korean wave" is once again hitting the shores of Hong Kong. On his new collaboration with CCDC, Kim said, "The dance artists at CCDC are quick-witted and agile. The movements required in Brown are very different from what they have trained for, so I'm interested in seeing how they will interpret and render the creative intentions behind this piece."
Brown brings a different vitality to the 2022-23 Dance Season "Dance Mud Spring", which has seen six online and offline productions and a movement-image festival so far. Building on their success this year, the vibrant team of CCDC looks forward to curating a brand-new and exuberant dance season with the theme of Summer next year.
Brown Programme Details
Date and Time

16.12.2022 [Fri] 2:30PM (Student Performance of 'Exploring the Theatre: Arts Experience Scheme for Senior Secondary Students 2022/23')

16.12.2022 [Fri] 8PM

17.12.2022 [Sat] 8PM (With post-performance meet-the-artist session)

18.12.2022 [Sun] 3PM (With post-performance meet-the-artist session)

23.12.2022 [Fri] 8PM

24.12.2022 [Sat] 8PM

25.12.2022 [Sun] 3PM

Venue

Studio Theatre, Hong Kong Cultural Centre

Tickets

$280 Tickets now available at URBTIX.
Over 20% off for advance booking of standard tickets on or before 2 November.

Ticketing Enquiry

3761 6661

Programme Enquiry

2329 7803; info@ccdc.com.hk

More Details
https://qrs.ly/97e8ofj
Online Booking
https://qrs.ly/lje8ofp
Press Photos
https://qrs.ly/oce8kbr
Creative Team
Choreography and Original Music: KIM Jaeduk
Rehearsal Master: Bruce WONG
Performance: Suyi HON, Felix KE, Natalie KO, Eric KWONG, Bobo LAI, Peggy LAM, Shirley LOK, Zelia TAN, Brian YAM*, Simpson YAU
Guest Performance: Ivan CHAN, Florence WOO
Lighting Design: Lawmanray
Costume Design: YEUNG Chin
Sound Design: Anthony YEUNG
* The Artistic Internship Scheme is supported by the Hong Kong Arts Development Council
About KIM Jaeduk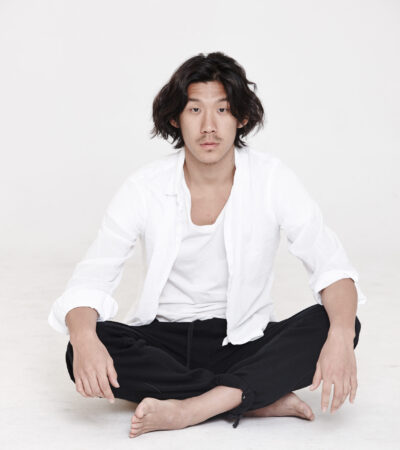 Choreography and Original Music of Brown
Kim Jaeduk is the Artistic Director, Choreographer and Composer of South Korea's Modern Table Contemporary Dance Company, and the Resident Choreographer of T.H.E Dance Company in Singapore. He is keen on reinterpreting traditional Korean elements with modern methods. His works are both Korean and universal through curvilinear, fast and strong motion. He has performed overseas extensively in Asia, Europe as well as in Central and South America. His first collaboration with CCDC – Jangdan in 2018 received the Outstanding Music Composition Award in Hong Kong Dance Awards 2019.

About City Contemporary Dance Company
City Contemporary Dance Company (CCDC), the flagship of modern dance in Hong Kong, undertakes to blaze the path of contemporary dance scene with extraordinary performances representing contemporary Hong Kong culture. Founded by Willy Tsao in 1979 and directed by Yuri Ng, CCDC has presented more than 200 highly-acclaimed original works by leading choreographers and innovative collaborations with artists across various media. City Contemporary Dance Festival has pioneered in Asia to reimagine the possibilities of modern dance. It is renowned for translating the vigour and creativity of Hong Kong's multifaceted culture. Since 1980, the Company has accepted 273 overseas performance invitations to represent Hong Kong at the world's foremost dance stages and festivals. It is regarded as "the artistic soul of contemporary Hong Kong".
City Contemporary Dance Company is supported by the Government of Hong Kong Special Administrative Region.
Media Enquiry
Stephanie Mak

Marketing and Development Manager

Tel:3170 9924 / 9430 2263

Fax:2351 4199

Email:stephanie@ccdc.com.hk

Thalia Wong

Assistant Manager (Marketing & Development)

Tel:3170 9988 / 6279 4928

Fax:2351 4199

Email:thalia@ccdc.com.hk
City Contemporary Dance Company reserves the right to substitute artists and vary advertised programmes.