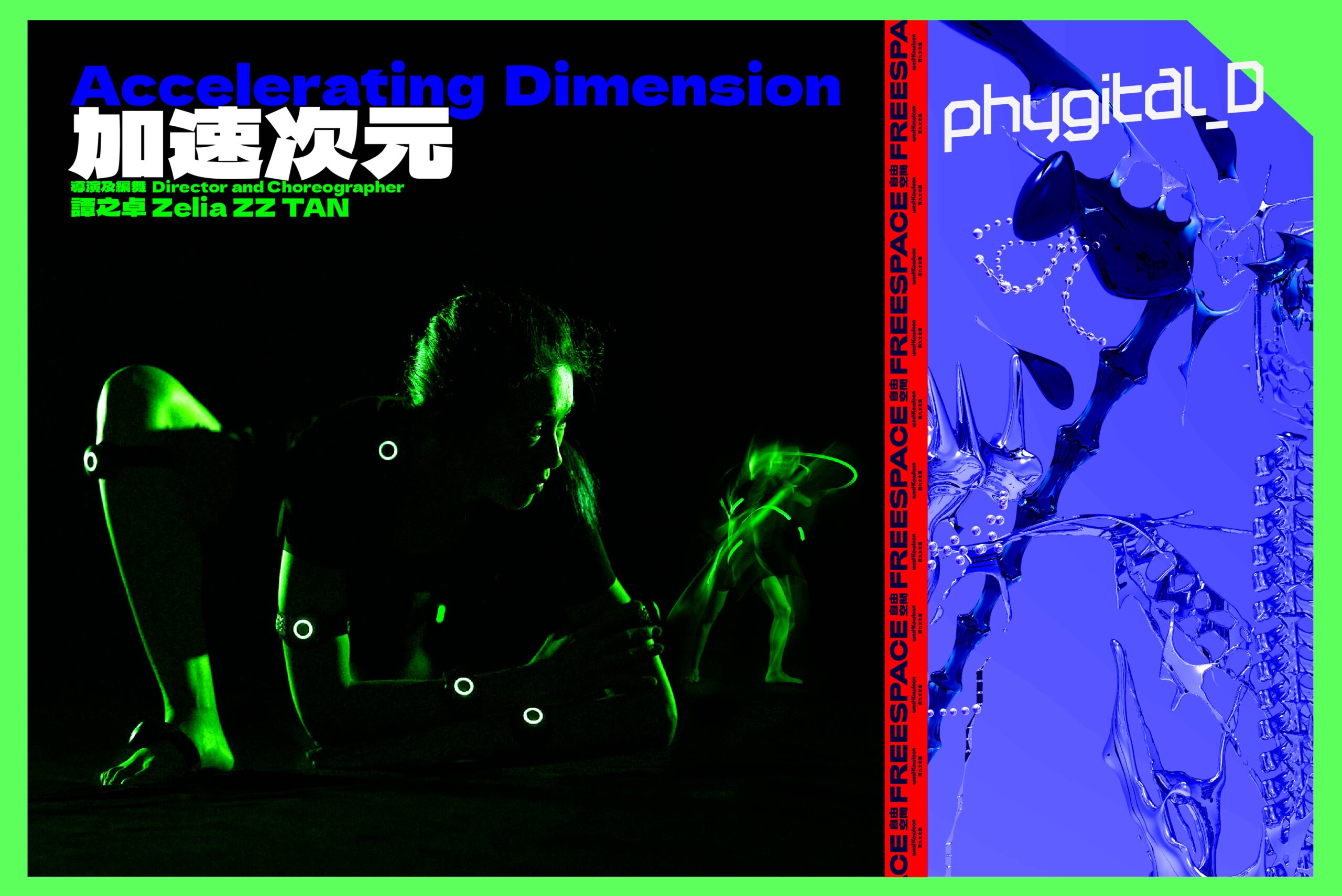 8.9.2022  [THU]  7:30pm, 9pm
9.9.2022  [FRI]  7:30pm, 9pm
10.9.2022 [SAT] 2pm, 3:30pm, 7:30pm
11.9.2022 [SUN] 2pm, 3:30pm, 5:30pm
The Room, Freespace, West Kowloon Cultural District
$150
An Interactive Dance Performance
Dance artist Zelia ZZ Tan invites the audience to become co-creators in a multisensory, interactive dance adventure. Blending live performance, improvisation, motion-capture, projections and AR, the experience explores motion through a variety of physical and virtual dimensions.
As dance artists move about the venue, audience-participants follow hints and complete a series of simple tasks. Gradually the boundaries between spectator, performer and real and animated movement become blurred, with fragmented gestures transformed into a cohesive, co-created whole.
This programme is part of Freespace's "Phygital D".

The Programme is part of "Creative Tomorrow" exclusively sponsored by The Hong Kong Jockey Club. 
 Exclusive Sponsor:

Co-presenter and Co-producer: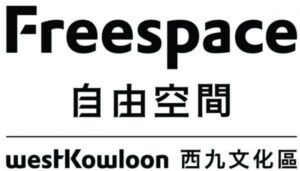 Duration is approximately 45 minutes without intermission
Audience of aged 12 or above are welcomed
Performance  includes strong light that may cause discomfort
There is no designated seating. Audience-participants are free to move around inside the venue
Audience-participants are advised to wear clothings suitable for physical movement
CCDC reserves the right to substitute artists and vary advertised programmes
Director & Choreographer
Zelia ZZ TAN
Dance Artists 
TSANG Wing-fai*
LAU Pak-hong
Esther CHAN Hoi-ming
Guest Dance Artists
Karina CURLEWIS^
Match CHEUNG⁺
Game Designer
YANG Jing
Avatar Designer
ZHANG Tian
3D Modelling and Animation Designer
Daniel LIU
Interaction Designer
Joseph WATSON
Composer and Sound Designer
Step IP
Sound Engineer
AK KAN
Costume Designer
Perpetua IP
Lighting Designer
Lawmanray
AR Designer
Tristan BRAUD
Virtual Camera Designer
ZHANG Tian-yi
Web AR Designer
Guido STUCH
Avatar Adviser
Royce NG
Technical Adviser
Adrian YEUNG
Advisers
CHEUNG Fai
Gilles JOBIN
Observers
Melissa LEUNG
William WONG
Catherine YAU
*With the kind permission of The Hong Kong Academy for Performing Arts
^8 Sept 7:30pm and 9:00pm only
⁺10 Sept 3:30pm and 7:30pm only
EVENT DETAILS