CCDC in Residence
Mr Blank Screendance Version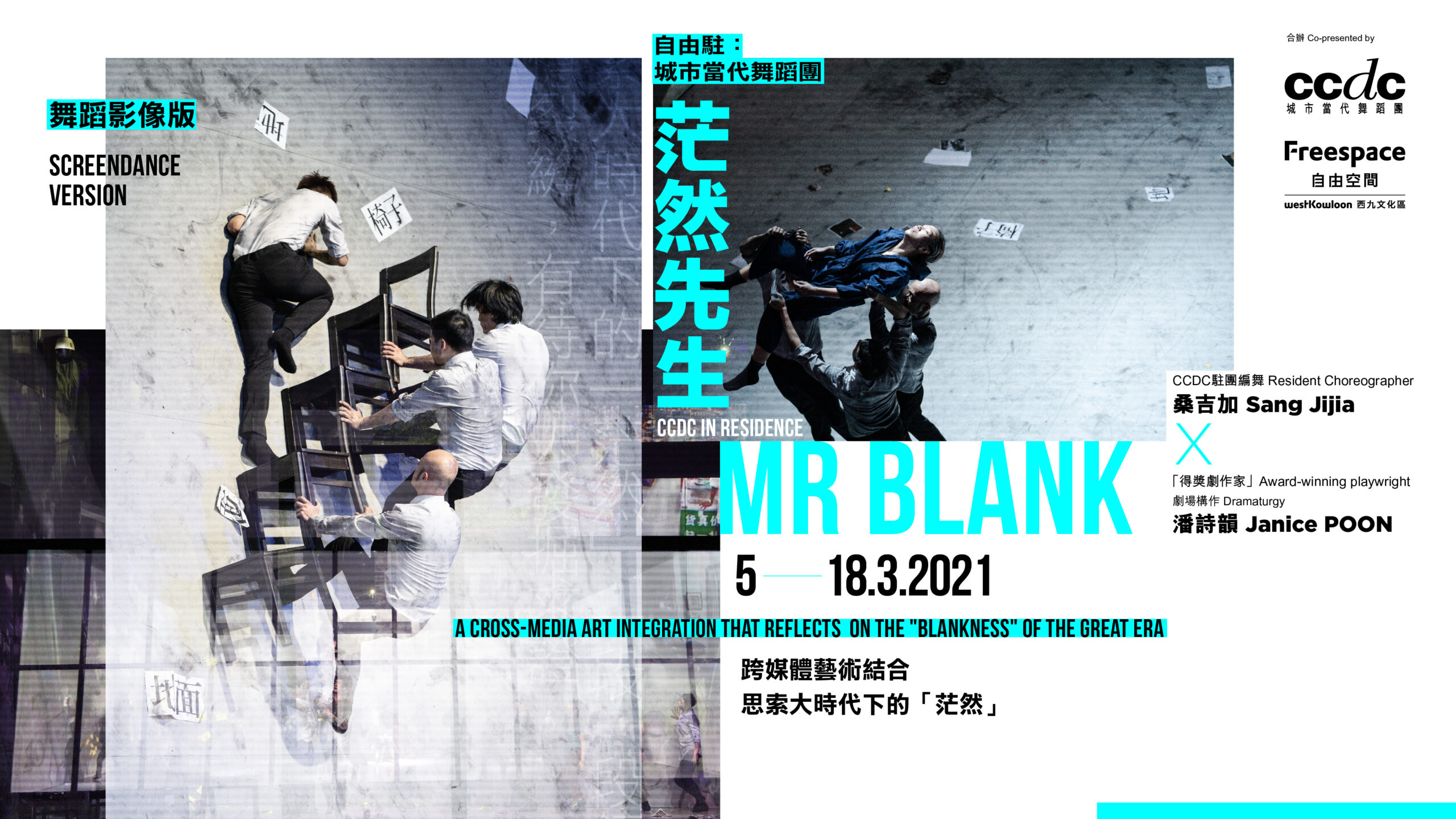 【Postponement Announcement】
To ensure that CCDC in Residence: Mr Blank Screendance Version is of the highest quality, we have postponed on-demand viewing to 5-18 March 2021 (original dates: 10-23 Feb 2021). There is no change to the schedule of our other online programme, Joyeux Noël Screendance Version (10-23 Feb 2021).
Tickets already purchased for Mr Blank Screendance Version will automatically be valid for the adjusted times. For updates of all scheduling details please refer to the latest announcement on our CCDC website and Facebook page. We apologise for any inconvenience caused and appreciate your understanding and patience.
—
The world is like a huge film studio. Living in an era flooded by the ocean of information and camera lenses, surveillance is ubiquitous, and virtual screens are like high walls. Co-created by CCDC resident choreographer Sang Jijia and award-winning playwright Janice Poon, screendance version of Mr Blank is a dance theatre experience that boldly challenges the use of surveillance cameras in our everyday lives.
Partnering with Freespace of West Kowloon Cultural District, Mr Blank is one of the programmes of "CCDC in Residence". The stage was set up as a confined space enclosed on all sides and recorded with multiple cameras. Dancers are filmed on-site from different angles. Audience will reflect on the myths of various surveillance and access of personal data that they face daily.
Mr Blank contains a small amount of dialogue in Cantonese without surtitles.
Terms & Conditions
1. An e-Ticket can only be connected to one device at a time*, and you can watch it on the designated platform with the e-Ticket.
2. E-Tickets cannot be refunded or changed.
3. The e-Ticket is only valid for watching on the specified date and time.
4. Any video recording, sound recording, reprinting, downloading, sharing, broadcasting in public places, etc. is strictly prohibited. The organizer and copyright holder will reserve the right to pursue legal responsibility for any loss or damage caused by these activities once discovered.
5. The organiser reserves the right to substitute artists and vary advertised programmes without notice.
6. The organiser reserves the right to refuse viewing by anyone who does not comply with the terms.
7. Vimeo (online streaming platform) is blocked in the following countries: China, North Korea, Iran, Cuba, Indonesia, Sudan and Syria.
* "Devices" include video tools such as computers, tablets and mobile phones, etc.
Choreography Sang Jijia
Dramaturgy Janice POON*
Original Music Dickson Dee
Video Direction Oliver SHING
Set and Lighting Design (Original) Leo CHEUNG
Set and Lighting Design Lawmanray
Costume Design Cindy HO Pui-shan
Sound Design Anthony YEUNG
*By kind permission of The Hong Kong Academy for Performing Arts
Screendance Version
Director Rita HUI
Assistant Director/ Editor NGAI Pui-yin
Camera Crew
CHO Sze-yu
CHOW Ting-tat
FUNG Yiu-man
LAM Ting-hin
LAU Chun-sing
LEUNG Ho-sing
Jimmy LEUNG Tin-chun
Booking: 01 Feb – 18 Mar 2021 6pm
On-demand viewing: 5-18 Mar 2021 11:59pm
(48-hour unlimited viewing time starting from the first view or expiring on 18 Mar 2021 11:59pm, whichever is earlier)
E-ticket︰$80  ($100 Special package for Mr Blank and Joyeux Noël)
Length: Approximately 1 hour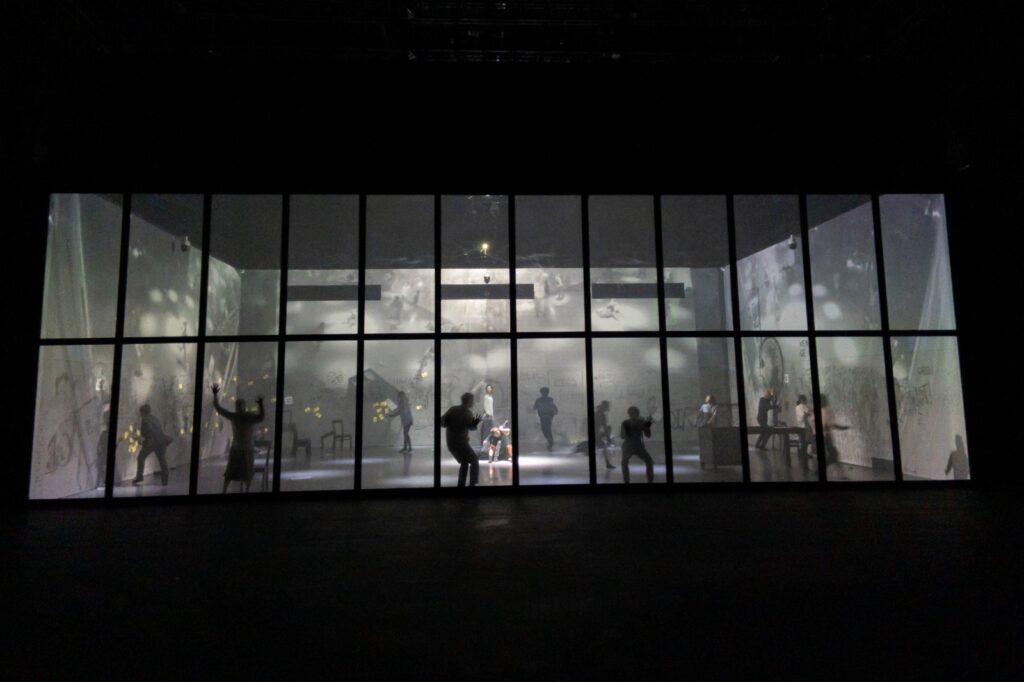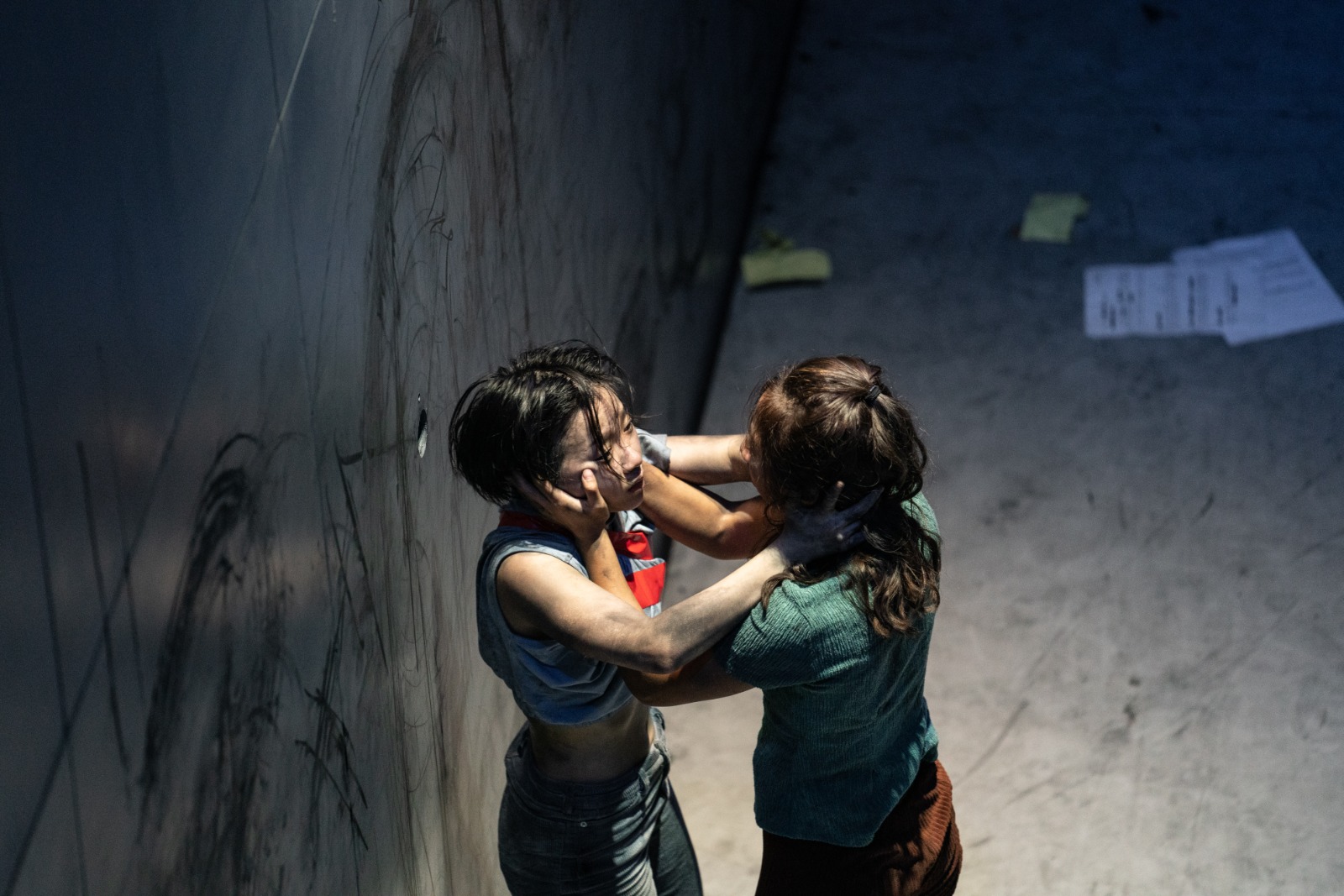 Co-presented by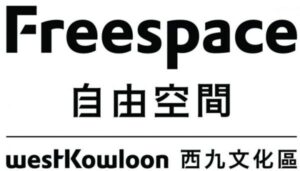 Promotional Partners



CCDC reserves the right to substitute and vary advertised programmes
EVENT DETAILS