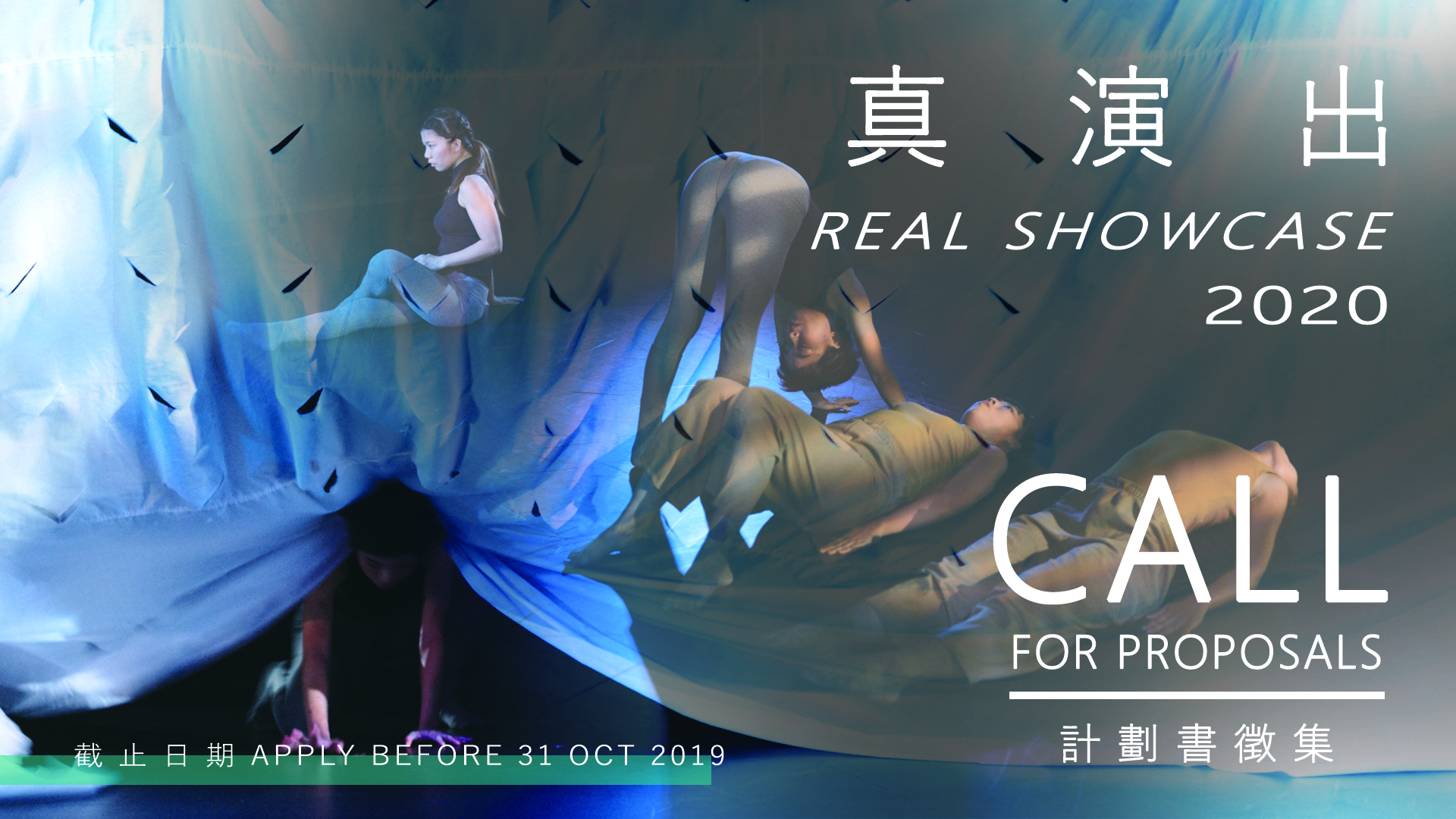 REAL Showcase is part of the CCDC Dance Centre Partnership Programme, aims at nurturing and assisting local potential dance groups and individuals by presenting innovative dance shows at CCDC Dance Centre Jockey Club Dance Theatre. As the presenter, CCDC Dance Centre creates a platform to showcase full-length works produced by the emerging choreographers starting from 2006. With the guidance from administration and techincal  expertise, choreographers will have a chance to participate in promotion and administrative coordination. Such experiences is essential and beneficial to young choreographer for their future development, and become the new forces in Hong Kong dance arts.
Subsidized Items
Rehearsal and perforamnce venue
Basic audio & lighting equipment
Production crew and technical consultant
Design and production of promotional material and ticketing service
Usher service
A maximum amount of HK$13,000 for the production expenses. The fee will be reimbursed upon the completion of thye production
50% of ticket income as Choreographer's fee*, to be paid upon the completion of the production
Artistic gudiance from established choreographer
*The total venue capacity must reach over 100 audiences, and the total number of tickets sold must be over 50.
Format of Activities
The show must be an original full-length dance piece not less than 45 minutes and be staged in the CCDC Dance Centre Jockey Club Dance Theatre for at least two performances
Combined programme is welcome. Single theme is required for the combined programme proposal
Artist organization is accountable for their performers, costumes, props and publicity information
Application Procedure
Applications should be submitted on a valid application form together with the artist's/organization's biography to CCDC Dance Centre in person or by fax or email.
Application form is now available on our website: www.ccdc.com.hk
Criteria
Individual dance artists or registered arts organizations operating in HK (all dance forms are welcome)
Curator / Programme Organizer is required for the application of combined programme to represent the programme to contact with the presenter
Priority will be given to the applicants who have never obtained any subsidies from HKADC or other funding parties, or who have never presented a full-length work publicly
Screening criteria:
Artistic value, quality and creativity of the project;
Artistic background of the artist /organization;
Feasibility of the project.