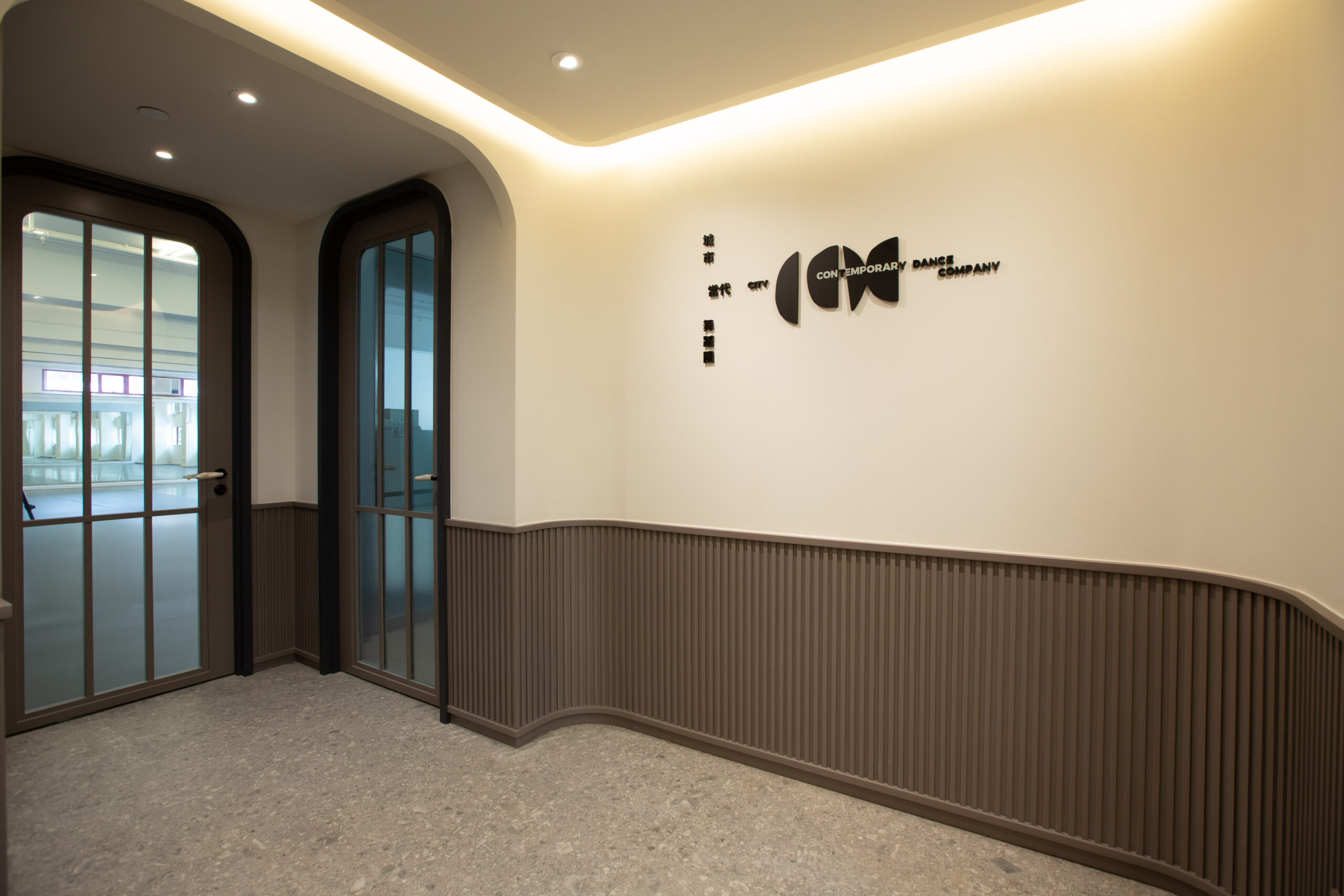 Landmark of Hong Kong Dance
City Contemporary Dance Company was first founded on the rooftop of an old building in Wong Tai Sin in 1979. Now, our first home has become the dance landmark in Hong Kong – CCDC Dance Centre.
Nurturing Ground for Local Artistic Talents
City Contemporary Dance Company (CCDC) is committed to the long-term development of modern dance and dance education. At the beginning of 2004, the Company established CCDC Dance Centre. The Centre continues to realise CCDC's missions on dance education. It has also embarked on a Partnership Programme which aimed at facilitating independent artists and organisations to develop their creative works. As the dance landmark in Hong Kong, our rehearsal studios as well as the Jockey Club Dance Theatre create a supportive and ideal environment for dance development. By organising alternative activities and experimental dance performances, the Centre provides an excellent meeting place for dance lovers and the artists. Each year, it conducts dance courses for more than 7,500 students and holds over 3,700 creative workshops. The Centre also engages in public outreach by staging free performances at schools, housing estates, parks and shopping arcades, which are enjoyed by more than 13,000 people every year.
Dance Courses
The in-house Dance courses offer a great variety of choices and quality trainings whereas our Outreach programmes promote dance in various schools, town halls and communities to broaden audience base. The Partnership Programme is a platform supporting independent and emerging artists by offering them rehearsal space, technical and administrative support. CCDC Dance Centre received the Hong Kong Dance Award 2005, Hong Kong Arts Development Council Arts Development Award in Arts Education (2011) and Arts Sponsorship (2012) for its outstanding contribution in dance education, promotion and support in Hong Kong.
China Dance Development
CCDC Dance Centre also launches its China Dance Development Programme (CDDP) and has set up a strategic partnership with counterparts in Beijing and Guangzhou. CDDP, on one hand, has strengthened the collaboration with mainland artists and organizations, and on the other hand, has acted as a catalyst for Hong Kong's dance development propelling on the mainland. In 2010, CCDC Dance Centre received the Hong Kong Dance Award again for its Pearl River Delta community dance and education exchange project "Youth Dance • Two Cities – Hong Kong"Guangzhou".