Goodbye San Po Kong – our former office location
CCDC has been moving out from the old address. We shot some interesting corners and made a mini-album to record the memories over the years and share with you.
It would be our pleasure to receive your donation to support us. We will continue to bring more nice programmes and performances for you.
On the 11/F, posters of the newest performance are hung up on the wall. The left side is the entrance of our office and wardrobe.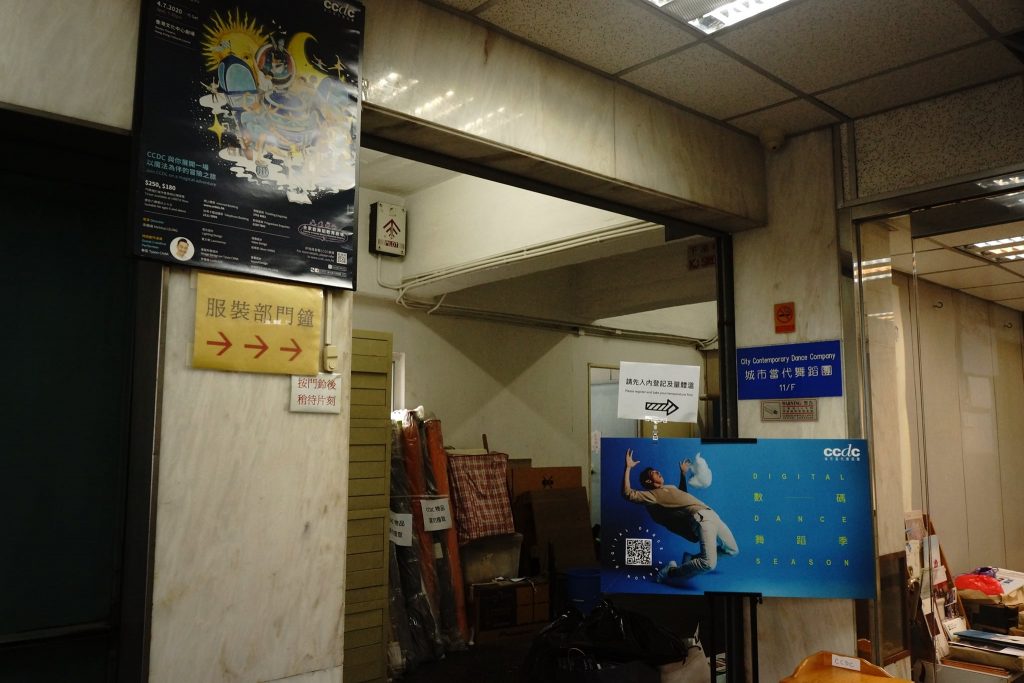 Inside the old cupboard , there are posters of every year.