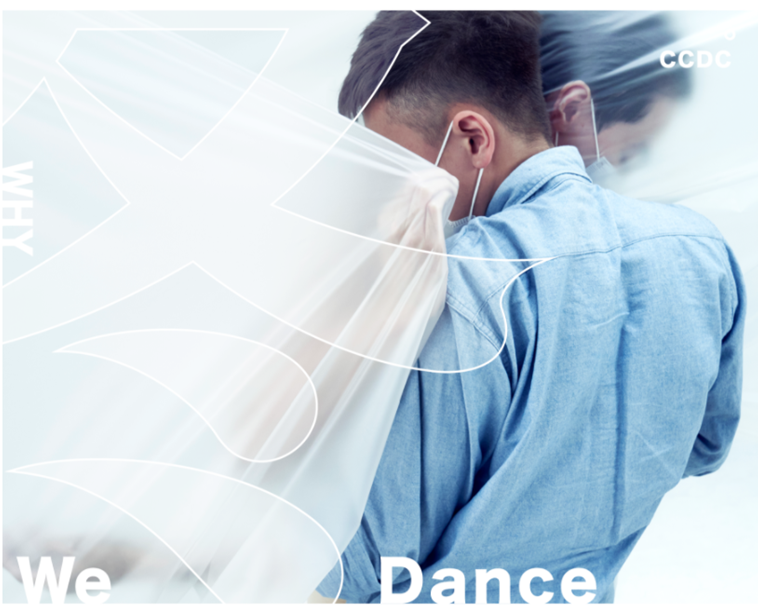 DANCE SEASON 2021/22 "Why 冬 We Dance?"
As we move into the 42nd dance season of CCDC, our new Artistic Director Yuri Ng is working through a creative process for the upcoming four dance seasons that are themed around winter, spring, summer and autumn respectively. Our vibrant local artists are going to thrill our audience and kick-off this dance season with winter-themed series, "Why 冬 We Dance?"
The dance season starts with Days are Numbered, a new production of three dance pieces choreographed by a brilliant trio of dance artists, Justyne Li, Jennifer Mok and Bruce Wong, based on their extraordinary life stories. Our resident Artist Qiao Yang and CCDC dancers will team up with Wong Tan Ki, our distinguish invited artist, to stage this fabulous production. What follows is Luck-quacka, a family-friendly dance performance in August. Choreographed with the unique flair of Hong Kong, Yuri Ng is going to treat our audience with this fun-filled Nutcracker with a local twist at the Hong Kong Cultural Centre this summer.
Also coming up is Home Sweat Home in November. Co-choreographed and performed by Anna Lo and Rick Lau, our whole dance company is going to tune into their bodies and movement to evoke an intimate combination of contemporary dance and rap in different languages. The grand finale of this season is Pa | Ethos, an incredible creation by resident choreographer Sang Jijia. Inspired by the statues in Rome's streets, he will turn dancers into statues and explore the infinite possibilities of movement and immobility.
Last year saw many changes for CCDC. As we gear up for a new journey, we stay focus on creating local production and manifest the values of "Made in Hong Kong, made for Hong Kong" across boundaries. In this season, our dancers continue to perfect dance pieces and evoke emotional dreamscape through our breath, bodies, movement, flows and vibes. Our 2021/22 Dance Season Early Bird Offer on ticket package is now available until 18 April. Don't miss out – act now!
Giving the old clothes a new life! Yuri Ng partners with our Wardrobe Manager Linda Lee to tell stories through fabric. Teaming up with 6 designers, Liz Lau Hang Chi, Siu Wai Man (Siujiou), Yeung Chin, Cindy Ho Pui Shan, Perpetua Ip and Kay Wong, the creative minds join together to tailor brand-new outfits for 14 dancers using the old costumes. As they weave in and out, the stories in the fabric connect, stretch and grow. The exhibition of some of the redesigned costumes and a behind-the-scene featurette will be on display at Foyer Exhibition Area E2 of the Hong Kong Cultural Centre from 19 to 29 March 2021. We look forward to meeting you all there!
Tickets now available at the art-mate.
For media enquiries, please contact:
Vincci Lee, Assistant Manager (Development)
Tel.:3170 9988
Fax :2351 4199
Email :vincci@ccdc.com.hk
Jerry Qiu, Assistant Project Manager
Tel.:3170 9922
Fax:2351 4199
Email:jerry@ccdc.com.hk