"Jumping Frames International Dance Video Festival" 2021 Opens Now – Connecting via Technology, Transform to Adapt the Ever Changing Environment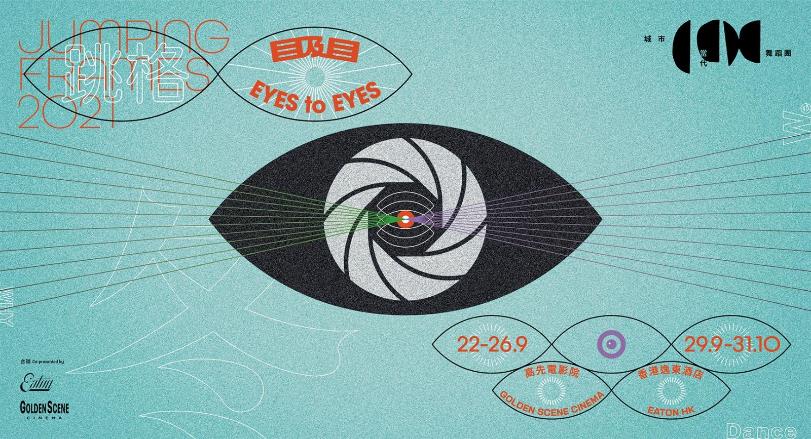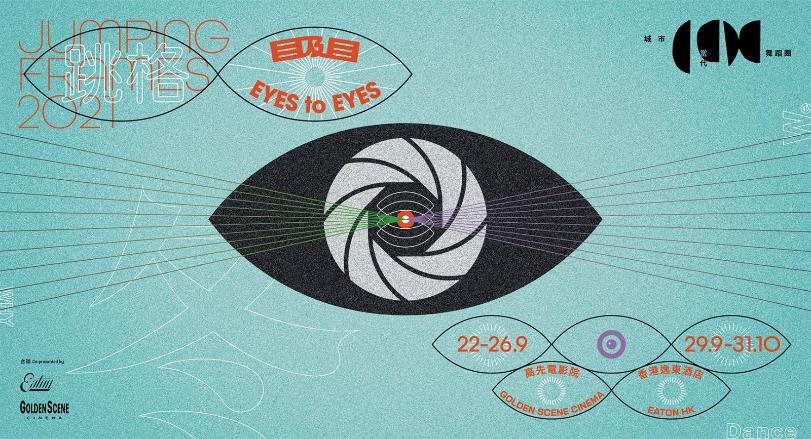 Eyes to Eyes
Witness our time through kino eyes
[City Contemporary Dance Company (CCDC)] is committed to exploring the boundaries of dance. Since organising Jumping Frames International Dance Video Festival in 2004, the festival has become the city's striking dance video festival. From 22 September to 31 October, Jumping Frames International Dance Video Festival 2021 is going to be held in the venues of two co-organising units, Golden Scene Cinema and Eaton HK. This year, with the theme concept "Eyes to Eyes", the festival brings us to witness our time through kino eyes.
In this era when performing arts rush into digital adaptation and showing, the intense process of video production and publication fostered gathers and disagreements between artists of different media. As said by curator Elysa WENDI, " This year's theme 'Eyes to Eyes' implies diverse encounters, exchange of ideas, and formulating constructive conversations to set up context or point of entry." At the same time, Jumping Frames' theme this year, "Eyes to Eyes" echoes CCDC's dance season theme "Why 冬 We Dance ?" In this cold winter of breaking away, death and reborn, as CCDC Artistic Director Yuri NG puts it, "We should listen and discuss face to face and eyes to eyes, to hear diverse voices — to disprove, agree with, question, advise each other. Only can transformations welcome the environment's changes."
Commencing the Jumping Frames 2021 is the world debut of The Forbidden Tongue -— Prologue, the first part of the trilogy The Forbidden Tongue. Film director Rita Nga-shu HUI makes an attempt to adopt the dialogue framework from choreographer Helen LAI's work of the same name, The Forbidden Tongue, to follow the creative process of nine female choreographers of different ages from 2018 through 2020, creating an important video record of female choreographers of Hong Kong's dance industry.
Following the openning film would be three series showing in Golden Scene Cinema one by one.
The International Auteur series gathers works from all over the world, enabling the Hong Kong audience to enjoy foreign performing art videography works in a time when we can't have them perform live in Hong Kong. Contemporary artist and director Matthew BARNEY sets his work Redoubt in the winter of Sawtooth Mountains in the state of Idaho, northwest America, combining dance, sculpture, painting, performance art, and feature-length film, creating a brand new art language with densely occuring symbols and ample metaphors. Climax, directed by French director Gasper NOÉ, is adapted from a true story. The clever manipulation of visuals and music and actors' improvisations puts together a full picture, like the epitome of the human world, omnisciently observed under the camera. Journey to the West features a monk, played by Kang-sheng LEE, walking very, very slowly in public spaces of Marseille, France. LEE executed his movement with controlled muscular pace, accentuating the sublime beauty of TSAI's framings, stagings, movements, and architectural mise-en-scène aesthetically. The Beast in the Jungle is based on the homonymous novella by Henry James written in 1903, telling the melancholy love story set in a rural English village through dance. Director Clara VAN GOOL's past notable work includes successful adaptations of dance performances for the screen: Enter Achilles (1996), by the English physical theatre DV8. Being awarded the Special Jury Award in Berlinale Film Festival, 2021, Taste revolves around the tradgedy of a Nigerian footballer, living in the slums of Ho Chi Minh City, moving into an abandoned house with four middle-aged Vietnamese women. Director LE Bao instinctively echoes such tragically relevant issues as the betrayal of the promises of globalisation and emigration. But he also acknowledges humankind's craving for tenderness and beauty. A visionary and uncompromising new voice in Asian and international cinema.
Creative works are the medium through with artists formulate statements to the world, yet the personal experiences of each great artist is not in the least inferior to the exclamation received from their works. Their lives, like performances, carry on with time and does not go back. However, the "Artist Documentary" unit presents to the audience portraits of artists captured by mechanical lights and shadows. Self-portrait with Three Women director Mengqi Zhang, who began her search for identity as a young woman, was bound by the unbearable burden of expectations imposed by her mother and grandmother about love and marriage. Co-directors of Faraway My Shadow Wandered, Jiekai LIAO and Sudhee LIAO met Junya, who was once the heir to a family Shinto shrine. The film incorporates dance, documentary and parts of fictional stories to talk about Junya's relationship with his grandfather, and expresses Junya's melancholy and deep memories of the land. Breath Made Visible pays homage to Anna Halprin, the American dance pioneer, telling the story of how she established the first multiracial dance troupe in the U.S., and showing excerpts of current performances such as Parades and Changes at the Georges Pompidou Center in Paris, redefining the concept of "Contemporary Art" and advocating her belief in dance's power to teach, heal, and transform at all ages of life. This screening pays tribute to her who passed away on May 24, 2021 at the age of 100 years old. Anerca, Breath of Life is a fascinating poetic ethnography inspired by indigenous cultures living in the Arctic Circle. Ways of life inherited from ancestors have largely been crushed, but the inner worldview of the people has withstood these challenges and remained intact, at least until now. Bobbi Jene follows American dancer Bobbi Jene Smith as she makes the life-altering decision to uproot her life and career with the famous Israeli Batsheva Dance Company, and return to her homeland San Francisco to start anew. The film witnesses Smith's turning pain into power and transforming into a courageous artist.
"Artist in Conversation: Space/ Time/ Body", throught a performance, creators engage in conversations with the three. Manipulation and conformation derives countless relationship possibilities. When performance is transformed into video, can it still spark chemistry? Body-buildings brings together dance, architecture and cinema, merging identities and concepts. Every scene in the film is a sensory feast. Eileen KRAMER, having danced with Gertrude Bodenwieser, an influential European choreographer of German expressionism, was already 105 years old during the production of Lady of the Horizon. This short film shows her process in creating new dances in the style of Bodenweiser, it's like stepping back in time, experiencing a living history.
The "Performative Doc" unit co-curated by Elysa WENDI and Emilie CHOI Sin-yi tries to incorporate performative moving images, and collaborates with Eaton Hotel HK to communicate through screenings and exhibitions. Restating the history of moving images, performance and recording cannot be separated exclusively. The two media are entangled, exploring the halo of experimentation. A lot of early experimental images are also records of contemporary dance and performing arts, and they developed into important concepts and forms in contemporary documentaries.
In face of disappearance, where do we stand? Body postures might help us preserve our thin hopes and connections. Programme 1 "Space and Border" four video journeys about society and community. Suadade Narrated entirely in Kristang—a creole language that emerged in 16th century Portuguese colonial Malacca, the film reimagines rituals and choreography characteristic of early Eurasian kampongs, in the journey of searching for origins, together they face the loss and displacement of a people and its language. Avatar is companion, but conflicts arise. Improvised bodies portray a two-person relationship. Through guided meditation, viewers are guided to revisit their experiences connecting with people from their own memories. No Song to Sing The author uses images to ravel the appearances of people in Hong Kong's corners. In the messiest, gloomiest places, they have the pettiest hope to survive. Indonesian director Melati SURYPDARMO gets inspiration from society's daily chaotic structure, and explores the unpredictable space between reality and fantasy.
The body and the identity are inseparable. Are they from birth, or is destiny in our own hands? Programme 2 "Rite of Passage" shows six fluid identity states. Two Solos, One Dance, Three Frames invites two prestigious local Latin Dancers Sam Ng and Michelle Lam to explore the possibilities of showing Latin Dance through the camera. Dotted Bodies is a medley of melancholy and movement, and takes place as two young dancers talk about their college's annual production piece through archival footages and photography. Home Economics with a Stubborn Bloom is a re-staging of instructional texts from Home Economics Textbooks used in Singapore in the 1970s, exploring the "correct manner" for personal grooming, house-keeping and entertaining. Through body postures, costumes and music transformed from Home Economics Textbooks' gendered phrases, the film exhibits a feminine performativity. One Day in June A woman returns from abroad after an incident. The disturbance from jetlag searches between dream and reality for a shadow in her memory, strange but familiar. Chang Yan and Chen Jun slowly opens a conversation from their backs, their bodies dance their childhood stories. In the intimate space, they contemplate their hatred to their fathers. Should they choose to Forgive or not to Forgive? People on Sunday Thai director Tulapop SAENJAROEN opens with the weekend routine of a group of office workers, exploring the boundary of freedom in leisure time. Work, fun, where's the line?
This unit also exhibits in the art space Tomorrow Maybe on 4/f of Eaton Hotel HK. With the theme "Expanded Space", the exhibition constructs conversation between different art forms and provides a diversified viewing experience for audience. From performance to video is the collision and collaboration between artists of several media. To open cross-disciplinary discussion platforms is one of the focus of Jumping Frames this year. To foster connections between the industry's communities, Jumping Frames organizes two forums on the topic of cross-disciplinary collaborations, inviting Hong Kong West Kowloon Cultural District Authority Head of Artistic Development (Theatre) LOW Kee Hong to chat with M+ Moving Image Curator Ulanda BLAIR; and Singapore filmmaker Jeremy CHAU to chat with the festival curator Elysa WENDI.
Whilst experiencing the pandemic and practicing social distancing, this year's Jumping Frames hopes to invite everyone to to select works that are close to their personal emotional state to view and explore. In different screenings, we put together dance-heavy and cinematic-heavy works for the audience to contemplate with artists what is dance video, and what role does choreography play in a video work, to discover more possibilities. For more exciting programme contents, stay tuned to "Jumping Frames" website and Facebook page.
"Jumping Frames International Dance Video Festival 2021"
Date: 22.9 – 31.10.2021
Golden Scene Cinema
Screening dates: 22 – 26.9.2021(Wed to Sun)
Eaton Hotel HK
Exhibition dates: 29.9 -31.10.2021
Screening and forum dates:
30.9-1.10.2021 (Thur to Fri)
Ticketing
Screening | HK$ 100
Forum | HK$250 (Two forums and drink coupons included)
Registration form: www.jumpingframes.com
Deadline: 9/9
Due to limited seating, successful applicants will be informed through email before 21 September
Exhibition | Free of charge
Tickets are for sale now
Ticketing Channels
| | | |
| --- | --- | --- |
| Cinema tickets: | Golden Scene Cinema box office/ Self-service ticket machines | |
| Website/ app purchase: | Hong Kong Movie Mobile App | |
"Jumping Frames"Programme Brochure: https://bit.ly/2XSzGQd
"Jumping Frames" website: www.jumpingframes.com
"Jumping Frames" Facebook page: www.facebook.com/jumpingframes.hk
City Contemporary Dance Company is financially supported by the Government of the Hong Kong Special Administrative Region.
CCDC reserves the right to substitute artists and vary advertised programmes
Programme Co-organisers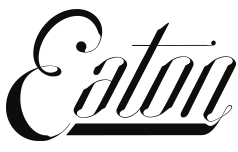 Media Enquiries
Jacky Fung (Marketing Manager)
Tel.: 3170 9924
Fax: 2351 4199
Email: jackyfung@ccdcdc.com.hk
Danny Wong (Programme Coordinator)
Tel.: 3170 9921
Fax: 2351 4199
Email: danny@ccdc.com.hk