Tango Opera X Contemporary Dance X Live Music Performance Maria de Buenos Aires Unfurls the New Dance Season with the Charm of Dance and Tango Opera
(Hong Kong, 21st April, 2022) With the gradual relaxation of social distancing measures and the reopening of performance venues, City Contemporary Dance Company (CCDC) presents the Hong Kong premiere of Maria de Buenos Aires, directed and choreographed by internationally renowned choreographer Helen Lai. She joins forces with dance artists and musicians from CCDC and beyond to reveal the cross-genre charm of dance and tango opera. The performance will be staged from 13th to 15th May 2022 at Auditorium, Kwai Tsing Theatre. Tickets are now available at art-mate.net.
Under the mysterious aura of Maria de Buenos Aires where the real collides with the imagined, Maria transcends life and death in a story entangled in destruction and redemption, setting in Buenos Aires, Argentina. The Hong Kong premiere line-up brings together internationally esteemed choreographer Helen Lai, young conductor Vivian Ip, multi-award-winning local opera singer Carol Lin, and Bel Canto Singers Artistic Director and opera singer David Quah, along with a live music ensemble and CCDC dance artists. The team is determined to demonstrate the trans-disciplinary allure of dance and music.
Argentine composer Astor Piazzolla was acclaimed as the King of Tango. During his lifetime, he was the soul of tango music. Even until today, he is still one of the most celebrated composers internationally. 2022 marks the 30th anniversary of his passing. Director and choreographer Helen Lai would like to take this opportunity to present Piazzolla's only published tango operita, Maria de Buenos Aires, as a tribute to the musical giant.
Maria de Buenos Aires is a collaborative production between CCDC and Taiwan's Weiwuying. Premiered in Taiwan last year, the production was critically acclaimed by dance critics and audience alike.
"The reason why Maria de Buenos Aires was so wonderful was its perfect integration of music, dance, literature and theatre executed precisely and conclusively, elucidating the intricate ideology."
Par Preforming Arts Review
"Subverted the impression of opera; an impassioned, spirited duet with the audience."
Womany
"Passion, liveliness, cruelty, pity and rebirth are all woven into a delicate web, leaving a long-lasting impression."
vocus
Maria de Buenos Aires's director and choreographer Helen Lai said, "[I am] looking forward to working with various great artists. I've always loved Piazzolla's work. This story is surreal and magical. Maria has different faces – provocative, tender, vulnerable but also powerful, making up is a very interesting character."
Maria de Buenos Aires unveils this year's new dance season Dance Mud Spring, ushering in a fresh and energetic spring with the audience. At the prime of the year, Dance Mud Spring breaks through the soil, cultivating more representative local works.
Maria de Buenos Aires
13 – 14*.5.2022 (Fri – Sat) 8pm
14 – 15*.5.2022 (Sat – Sun) 3pm
Auditorium, Kwai Tsing Theatre
Tickets now available at art-mate.net
* With post-performance meet-the-artist session
Maria de Buenos Aires Programme Details:https://qrs.ly/t4dpdpg
Maria de Buenos Aires Tickets: https://qrs.ly/ridpdpw
CCDC 22/23 Dance Season Dance Mud Spring: https://qrs.ly/rxdpdps
The performance is co-produced by City Contemporary Dance Company and Weiwuying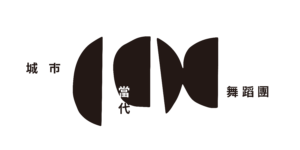 Production and Creation
Direction and Choreography | Helen LAI
Conductor | Vivian IP
Female Singer (María) | Carol LIN
Male Singer (Cantor) | David QUAH
Narrator (Duende) | Fernando REZK
Operita | María de Buenos Aires
Music | Astor PIAZZOLLA
Text & Libretto | Horacio FERRER
Set Design | CHEN Wei-Kuang
Lighting Design | KUO Chien-Hao
Executive Lighting Design | Lawmanray
Costume Design | FAN Huai-chih
Sound Design | Anthony YEUNG
Dance Artists
Dancer Artists | Felix KE, Eric KWONG, Bobo LAI, Peggy LAM, Shirley LOK, QIAO Yang, Zelia TAN, Bruce WONG, Simpson YAU
Guest Dance Artists | LAI Tak-Wai, Jacko NG, CHEUNG King-yu
Live Music Performance
Accordion | Nazar TABACHYSHYN
First Violin | Nina WONG
Second Violin | Winnie LAW
Viola | Joelion KEUNG
Cello | Daniel LEONG
Double Bass | Evette CHIU
Piano | Linda YIM
Guitar | Chris COLLINS
Flute | Marco LEUNG
Percussion | Raymond VONG, Lily HOI
Music Coordinator | KC Art Management Limited
Artists' Biography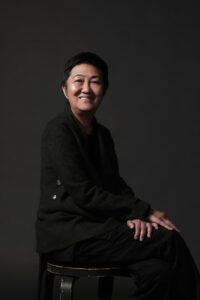 Direction and Choreography: Helen LAI
Helen Lai is one of Hong Kong's foremost choreographers. Her works were featured at Hong Kong City Hall as early as 1977 and 1978. She joined CCDC in 1979, holding the posts of Artistic Director from 1985 to 1989 and Resident Choreographer from 1991 to 2011. Lai has choreographed for many local performance arts companies including Hong Kong Dance Comapny, Hong Kong Repertory Theatre, Hong Kong Ballet, DanceArt and Y-Space as well as for stage, film and television productions. She frequently collaborates with overseas companies, including Cloud Gate Dance Theatre and Crossover Dance Comapny in Taipei; Contempodanza and Ballet Estudio in Mexico City, Guangdong Experimental Modern Dance Company and Singapore Dance Theatre.
Helen Lai's major works include Nine Songs, The Rite of Spring, Invisible Cities, Loose Pages from a Woman's Diary, Revolutionary Pekinese Opera (Millennium Mix), In the Beginning, Plaza X, The Tragedy of Mr O, The Comedy of K, Testimony, HerStory, Tales of Two Cities – Hong Kong · Shanghai · Eileen Chang, Soledad, The Island Whispers…, While the Dream Unfolds and Winterreise. She also worked as director for the chamber opera, Heart of Coral and as director/choreographer for the tango operita, María de Buenos Aires.
Lai has been the recipient of numerous awards. In 1995 she was presented with the Badge of Honour by the Queen of England. In 2000, the Government of the Hong Kong Special Administrative Region awarded her the Medal of Honour. Other awards include Choreographer of the Year from Hong Kong Artists' Guild (1990) and recognition for her choreographic works at the Hong Kong Dance Awards (1999, 2000, 2001 and 2008), Outstanding Achievement in Choreography (2011) and Outstanding Choreographer (2016, 2017 and 2020). In 2002, Hong Kong Dance Alliance presented Lai with a Distinguished Achievement Award. She received an Award for Arts Achievement (Dance) and Outstanding Contribution in Arts Award from the Hong Kong Arts Development Council in 2003 in 2015, respectively and an Honorary Fellowship and a Doctorate of the Academy honoris causa from The Hong Kong Academy for Performing Arts in July 2004 and in October 2021, respectively.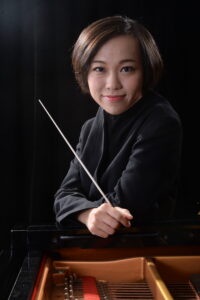 Conductor: Vivian IP
Hong Kong native Vivian Ip is one of the city's rising young conductors. Winner of the "Best Conductor" Grammy Award Maestro John Nelson once told her: "Conducting is like breathing for you. You are a bright talent!" She has been a guest conductor of Hong Kong Philharmonic Orchestra, Hong Kong Sinfonietta, and Musica Viva Hong Kong among others. She currently teaches Conducting and Practical Studies in Musicianship at The Chinese University of Hong Kong. In 2017, Ip was appointed Music Director of the Xing-er Symphony Orchestra in Guangzhou.
With an Associate Instructorship and the Sir Edward Youde Memorial Fellowship for Overseas Studies, she received her Master of Music degree in Choral Conducting at Indiana University Bloomington in the US. Ip graduated in Orchestral Conducting at University of Music and Performing Arts Vienna, receiving the highest award that year, under the supervision of Uroš Lajovic and Johannes Wildner. She attended masterclasses held by maestros Fabio Luisi, Simone Young, Bertrand de Billy and Helmuth Rilling, among others.
Ip has performed in concert halls around the world. She has worked with Orchestre Victor Hugo Franche-Comté (France), Vienna Chamber Orchestra, the Polish Baltic Philharmonic, Kammerorchester Musica Vitae (Sweden), Nova Gorica International Music Festival Orchestra (Slovenia), and George Enescu Philharmonic Orchestra (Romania) among others. Ip was appointed Assistant Conductor of Hong Kong Philharmonic Orchestra, after which she conducted subscription concerts, community concerts, and assisted its Music Director Jaap van Zweden and principal guest conductor Yu Long, as well as overseas conductors such as Christoph Eschenbach, Charles Dutoit, Vassily Sinaisky and Lawrence Foster. Ip has conducted operas such as Carmen, Die Zauberflöte, Der Fliegende Holländer and Norma, etc.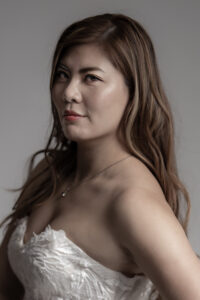 Female Singer (María): Carol LIN
Carol Lin is one of the leading mezzo-sopranos in Hong Kong. Since 2006, Lin has taken principal roles in opera productions by Hong Kong and international companies, including the title role in Carmen, Maddalena (Rigoletto), Cherubino (Le Nozze di Figaro), Stephano (Romeo et Juliette) and Suzuki (Madama Butterfly). She has been a featured soloist for many art-song recitals and oratorio concert performances and chamber music performances by organisations such as Boston Philharmonic Orchestra, Hong Kong Philharmonic Orchestra, Hong Kong Sinfonietta, Hong Kong Arts Festival and RTHK Radio 4.
A native of Hong Kong, Lin holds a Bachelor of Music (Honours) from The Hong Kong Academy for Performing Arts and a Master of Music (Vocal Performance and Opera) from New England Conservatory of Music, Boston in the U.S. She was also a vocal fellow of the Aspen Music Festival in 2006 and 2007. In 2013, she won the regional round of the 32nd International Hans Gabor Belvedere Singing Competition. She also won first prize and the Grand Prix at the Fifth Yokohama International Music Competition in Japan and third prize in the Fifth "Giovani Musicisti – Città di Treviso" International Music Competition in Italy.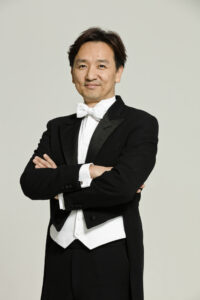 Male Singer (Cantor): David QUAH
Winner of the coveted Marianne Mathy Australian Singing Competition, Malaysian-born David Quah made his professional debut singing Don Ottavio in Mozart's Don Giovanni with Opera Queensland. He moved to Hong Kong in 2000 and started teaching singing at The Hong Kong Academy for Performing Arts. He regularly performs in South East Asia and is very active in local music scenes.
Quah has premiered many operatic roles both locally and overseas. He has also launched several shows online, including Winterreise on Ice, where he performed a selection of lieder from Schubert's song cycles with an Olympic ice-skater and video projections on ice. His pop-opera, When Mozart meets Da Ponte, My Beloved – a Puccini story, musicals The Happy Prince, The Other Wiseman and Esther have been well-received.
He sang the title role of Man in Chan Hing-yan's chamber opera Ghost Love in January 2018, and the roles of The Missionary and President Roosevelt in the British premiere of Chan Hing-yan's Datong – The Chinese Utopia in July 2017. He appeared in the title role in composer Lo Hau-man's chamber opera The Legend of Zhang Baozai, which premiered at Shanghai Expo 2010.
Quah is an experienced and popular lecturer and is the Founder and Artistic Director of Bel Canto Singers Foundation. His signature "Classical Moments Series" has staged many acclaimed concerts, bringing beautiful "moments" to Hong Kong audiences with works running the gamut from baroque to the contemporary, classical to jazz, and Chinese to western.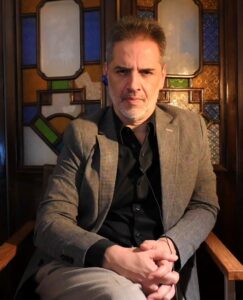 Narrator (Duende): Fernando REZK
Fernando Rezk was inspired by his grandfather, who was a bandoneonist in the 1940s during the golden age of tango. At the tender age of nine, Rezk was captivated by the music and the instrument. When he was 24, he studied the bandoneon, harmony and composition at The Conservatory of Music of the Argentinian Musicians' Union.
In 1998-2001, he played with Daniel Melingo, with whom he recorded Ufa. He has taken part at various international tango and jazz festivals, radio and TV programmes in more than 16 countries in South America, Europe and Asia.
Fernando has taught students from all over the world in Argentina since the 1990s. He has also performed and taught workshops in Hong Kong since 2010. He took part in the Street Music series at Wan Chai, Hong Kong Tango Festival (2011-2013) and was music director of Festivalito de Tango en Hong Kong (2017-2019).
About City Contemporary Dance Company
City Contemporary Dance Company (CCDC), the flagship of modern dance in Hong Kong, undertakes to blaze the path of contemporary dance scene with extraordinary performances representing contemporary Hong Kong culture. Founded by Willy Tsao in 1979 and directed by Yuri Ng, CCDC has presented more than 200 highly-acclaimed original works by leading choreographers and innovative collaborations with artists from other media. City Contemporary Dance Festival pioneer in Asia to reimagine the possibilities of modern dance. It is renowned for translating the vigour and creativity of Hong Kong's multifaceted culture. Since 1980, the Company has accepted 273 overseas invitations to represent Hong Kong in performance at the world's foremost dance stages and festivals, it has been called as "The artistic soul of contemporary Hong Kong"
Media Enquiry
Stephanie Mak

Marketing and Development Manager

Tel:3170 9924 / 9430 2263

Fax:2351 4199

Email:stephanie@ccdc.com.hk

Thalia Wong

Assistant Project Manager

Tel:3170 9988 / 6279 4928

Fax:2351 4199

Email:thalia@ccdc.com.hk
City Contemporary Dance Company is sponsored by the government of Hong Kong Special Administrative Region. CCDC reserves the right to substitute artists and vary advertised programmes.