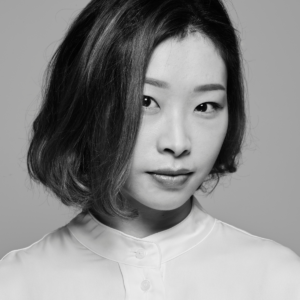 Teaching Artist
Peggy Lam graduated in Contemporary Dance from The Hong Kong Academy for Performing Arts. As the recipient of several scholarships during her studies, she has toured extensively overseas with The HKAPA. Lam was a member of CCDC Dance Centre's Community Cultural Ambassador Pilot Scheme 'Young Sky' and 'WuDaoQingNian' Podium Dance Performance. She joined CCDC in 2007, promoted to Senior Dance Artist in 2022, and became Teaching Artist in 2023.
Lam has collaborated with renowned choreographers, and performed in numerous productions of CCDC. She received the 'Outstanding Performance by a Female Dancer' at the 24th Hong Kong Dance Awards in 2023. Her recent choreographic and co-choreographic works include Picture Triangle in In-between (2014); Journey to the West (2016); Today.I (2017); Coexist (2019); The Odyssey of Little Dragon (2019); The Copybook of Life Challenge for Apprentice Magician (2020); Gute Nacht Mondlight (2020); Luck-Quacka (2021) and Behind me1 in 'M.U.D. – Movement UnDefined' (2022).
In recent years, Lam has focused on dance training to explore and advocate the physical and mental health development of children. She is now a tutor of Children Dance Courses and Dance Training Scholarship Scheme 'CCDC Junior'.