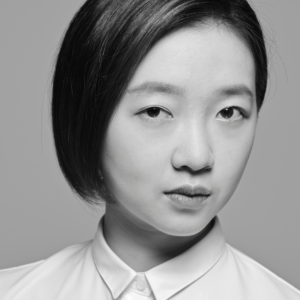 Zelia TAN
Dance Artist
Zelia Tan graduated with first-class honours from The Hong Kong Academy for Performing Arts. She has performed and pursued further studies in 14 countries, including showcasing her works at Helsinki Festival, Finland. In 2019, she joined CCDC and has performed in a number of works by renowned choreographers such as Helen Lai, Yuri Ng and Sang Jijia.
Tan has choreographed many dance works, exploring the possibilities of movement. Her recent work, Sensing Adjacency in M.U.D. – Movement UnDefined 2022 and co-choreography work audītŭs presented by Max Dance Hall's performance in Macau.
As an experimental dance film director, she explores the human body, mind and multiple identities. Among the five short films she has directed, Over Here? and Moon Paradox I were selected to appear in 16 international dance film festivals.
Tan has explored interactions with virtual dance through motion capture and science-based methods. She was invited to perform a VR dance by world renowned choreographer Gilles Jobin (Switzerland), created an augmented reality dance for ROXY-TanzLabor (Germany), and presented a paper on VR dance at the 25th Digital Research of Humanity and Arts Conference. She has been conducting multimedia research as part of her Leonardo21 artist's residency, and a Visiting Artist, giving workshops to Bachelor and Master's students on VR technology in dance at The HKAPA. In recent years, she has been pursuing her long-term artistic research project "Flaneur", and her new production Accelerating Dimension has been staged in September 2022.