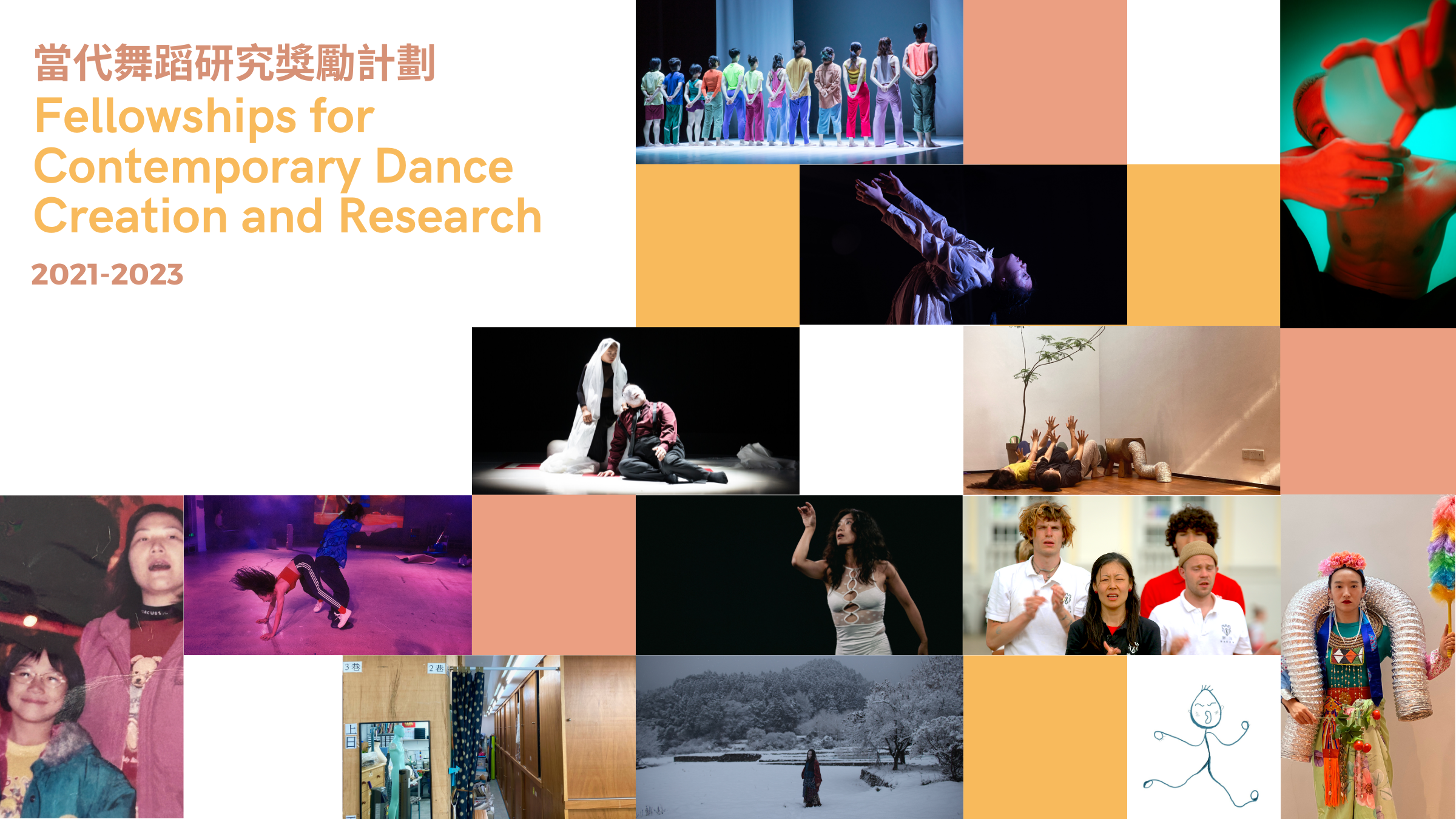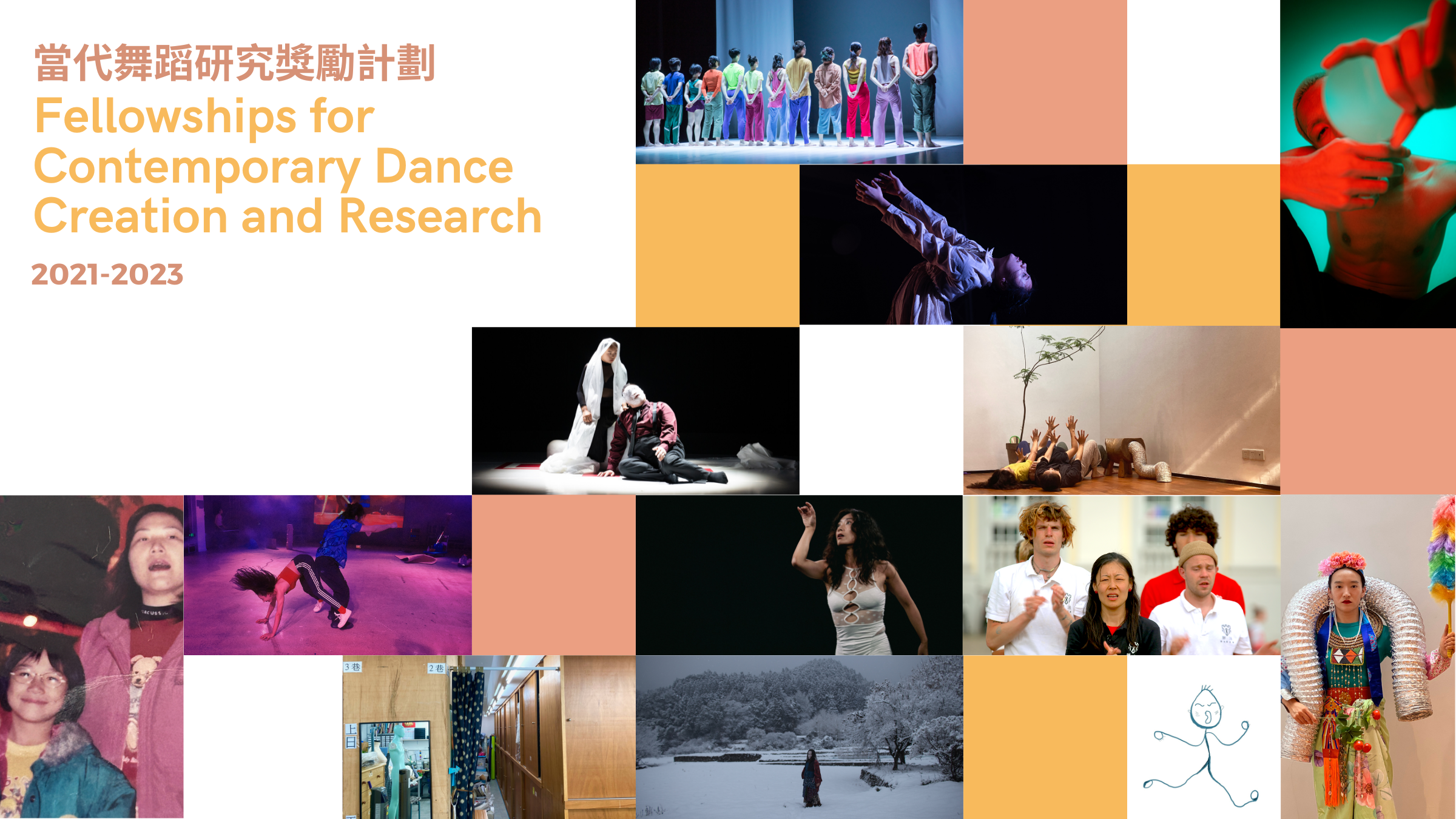 CCDC is committed to promoting the development of contemporary dance and supporting artists with potentials and uniqueness to focus on their dance research and creative projects. We cultivate a dynamic and open platform for contemporary dance by connecting the young forces among Hong Kong, mainland China and East Asia regions.
In order to encourage artists to deepen their study and practice on dance, CCDC set up the first 'Fellowships for Contemporary Dance Creation and Research' to support promising artists to develop their research projects. The Fellowship offers a platform for selected artists to exchange ideas through exchange sessions, workshops, performances and other presentation formats.
The fellows were selected by a group of panelists. Each project receives HK$50,000 to HK$100,000 to support its research process and presentation. The Fellowship started in July 2021. Some of them will present their research outcomes and work-in-progress at the 'Open Studio' Series of 'City Contemporary Dance Festival 2023' in November.
Panel (Arranged by surname)
Karen CHEUNG
Cathy LAU (Executive Director, CCDC)
Yuri NG (Artistic Director, CCDC)
PUN Siu-fai
Kevin WONG (CCDC Dance Centre Director)
Dominic WONG (Associate Artistic Director, CCDC)
Awarded Fellows (Arranged by surname)