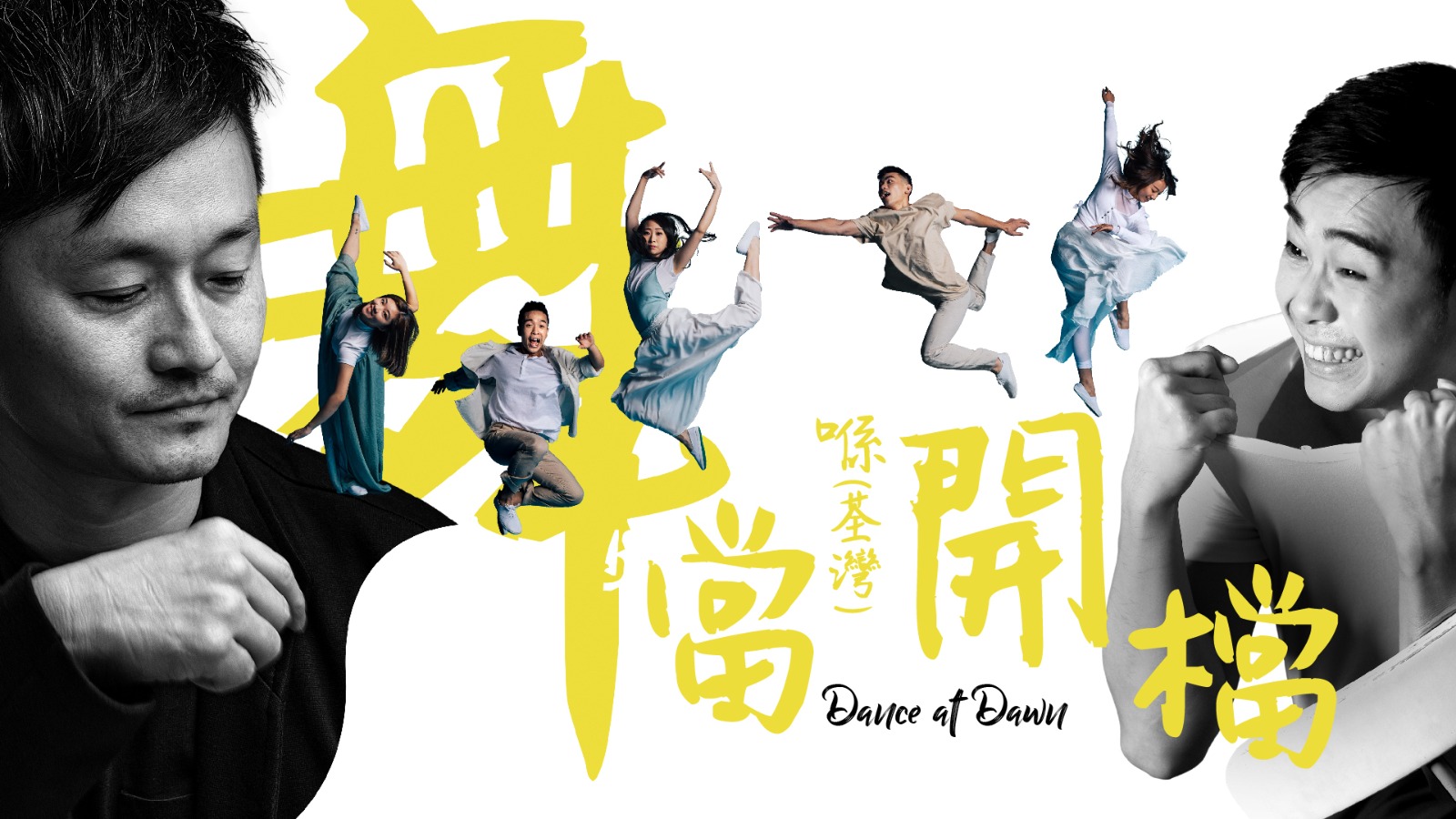 The real-time interactive dance battle is starting
A dance never seen before, yet somehow a sense of déjà vu emerges
Show us your moves! Watch how I respond!
Artists from City Contemporary Dance Company
will dance their bold responses to whatever appears
Cracking the code of dance before your very eyes
During the performance
Do not
Rein in your imagination
Restrain your emotions
Nor restrict your movements
Come show us what you've got!
Dance at Dawn contains dialogue in Cantonese with Chinese and English surtitles.
Tickets now available at URBTIX
Discount Schemes at URBTIX
CCDC reserves the right to substitute artists and vary advertised programmes
Creation and Performance
Dominic WONG with Annie AU, Candy HUNG, Kammy LAU, Dee TO, Tseky TSE*, Duncan TUNG and King YAU
Creation, Choreography and Costume Concept
Yuri NG
Dramaturgy
Melissa LEUNG
Rehearsal Mistress
Noel PONG
Lighting Design
Lawmanray
Sound Design
Anthony YEUNG
*Guest Performance
Cast A
Dominic WONG, Annie AU, Candy HUNG, Tseky TSE, Duncan TUNG, King YAU
Cast B
Dominic WONG, Candy HUNG, Kammy LAU, Dee TO, Tseky TSE, King YAU
Performed by Cast A on March 11
11 March 2021
[Thur] 7:30pm
Auditorium, Tsuen Wan Town Hall
$250 | $180 | $140
The programme lasts approximately 45 minutes with a post performance meet-the-artists session.
Programme Enquiries 2329 7803
EVENT DETAILS