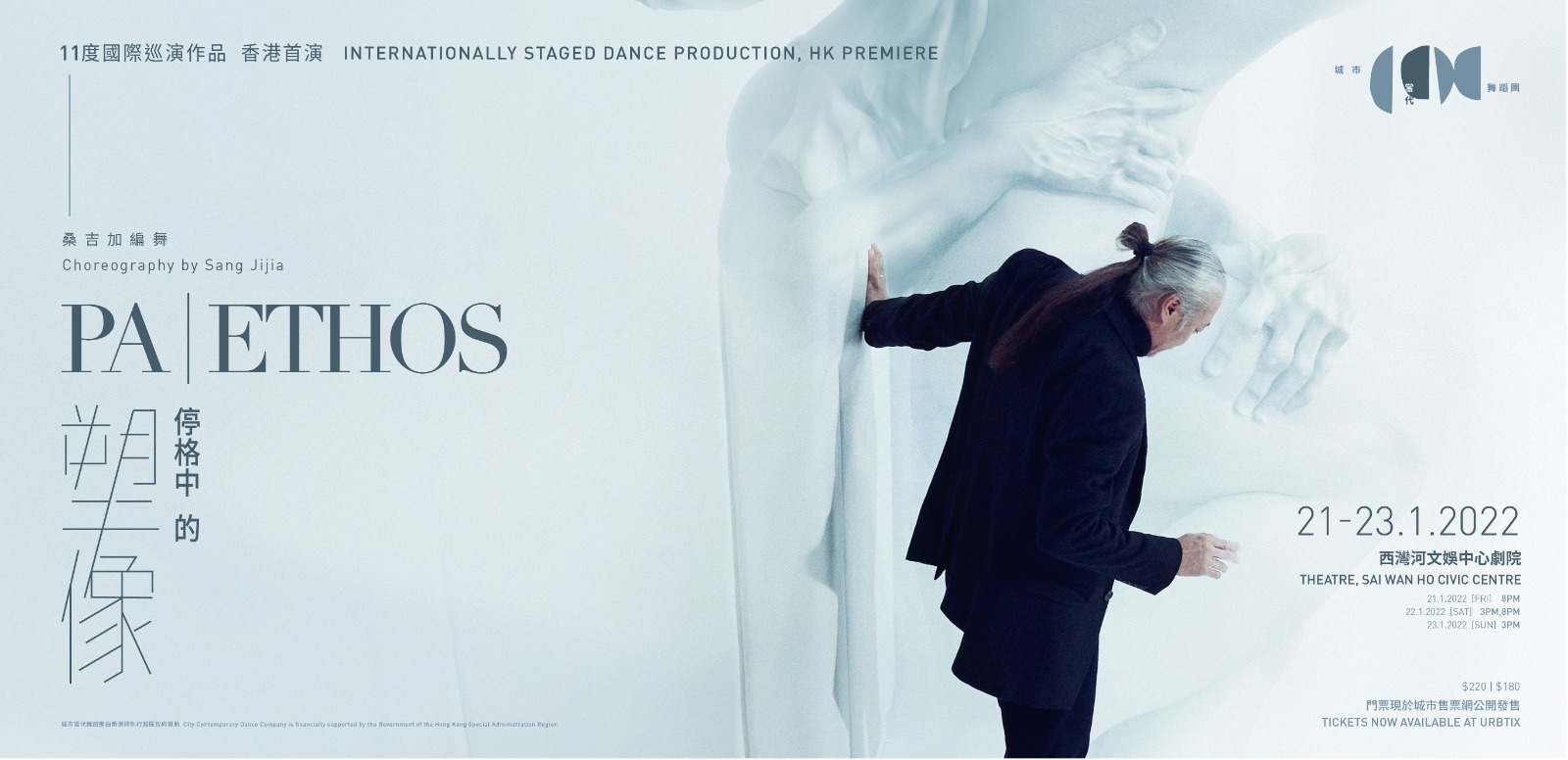 Cancellation of Performance: Pa | Ethos
In view of the situation of the COVID-19 pandemic, the Government has extended social distancing measures, 4 performances of Pa | Ethos, originally scheduled on 21-23 Jan 2022 at Theatre, Sai Wan Ho Civic Centre had been cancelled. A full refund will be arranged for all patrons. Please keep your original intact ticket(s) (with stubs) and submit the refund application form as following instructions. Late applications will not be accepted. We apologise for any inconvenience caused and appreciate your patience.
Deadline of refund application: 28.2.2022 (Mon)
Ticket Refund Arrangement
Ticket holder may choose one of the following options:
1. Donate your ticket to CCDC's Student Ticketing Donation Scheme*
*CCDC is a registered charitable institution recognized by the Government. Donations of HK$100 or above are tax-deductible.
2. Ticket fee to be refunded by bank-in
Methods of Refund
Online Application
Please fill-in the online refund application form and upload both sides of the original intact ticket(s) (with stubs)
By Post or Fax
1. Submit the refund Application form
2. Hard copy of both side of intact ticket(s) (with stubs)
3. By Post to Flat F, 3/F., Golden Bear Industrial Centre, Nos. 66-82 Chai Wan Kok Street, Tsuen Wan, N.T., Hong Kong, CCDC
or
4. Fax: 2351 4199
*If you have not collected your tickets, please attach the online booking email confirmation.
CCDC will confirm your request by email within 10 working days after receiving the application.
*In case of any postal errors, please take photos or make photocopies of the completed application form and the front and back of all tickets for future reference. Refund application would not be preceded without any proofing documents
* Refunds will be made in Hong Kong dollars according to the face value of the ticket and will only be refunded to the ticket holder. Refunds will not be accepted if the information on the ticket has been altered or deleted, or if the ticket has been damaged, defaced or mutilated.
*CCDC reserves the right of the final decision in case of any disputes.
For any enquiries, please call +852 2329 7803 during office hours (Monday – Friday 10am – 6pm, except public holidays) or contact us on info@ccdc.com.hk.
Programme Description
Moving Body, Expressive Soul
Pa | Ethos is made up of two words, Pathos and Ethos, borrowed from Aristotle's Art of Rhetoric. Ethos underlines precision, Pathos evokes passion and feeling. Sang Jijia, who comes from Tibet, uses them to signify two approaches to the subject discussed. The work also references itself on Italian plastic art of the classical era.
The award-wining choreographer Sang jijia and sound artist Dickson Dee, who is passionate about experimental music, forms a long-collaborated pair. Poetic choreography matches with impactful electronic music concisely reveals abstract concepts, compositing a rigorous but expressive performance.
CCDC reserves the right to substitute artists and vary advertised programmes
Choreography
SangJijia
Original Music
Dickson Dee
Rehearsal Master
Bruce WONG
Performance
CHEUNG King-yu Felix KE Eric KWONG Bobo LAI Peggy LAM Shirley LOK Zelia TAN Simpson YAU
Guest Performance
Jacko NG  Charlie LEUNG
Lighting Design
Lawmanray
Original Video
Luca BRINCHI
Costume Design
Giuseppina MAURIZI
Sound Design
Anthony YEUNG
Acknowledgement
Fondazione Fabbrica Europa per le arti contemporanee (Italy)
Spellbound Contemporary Ballet (Italy)
EVENT DETAILS