When a Poo Woos: A Dance Rendition of a Hong Kong Picture Book. Join Excreman this summer on a theatrical quest in "poo"-suit of his dream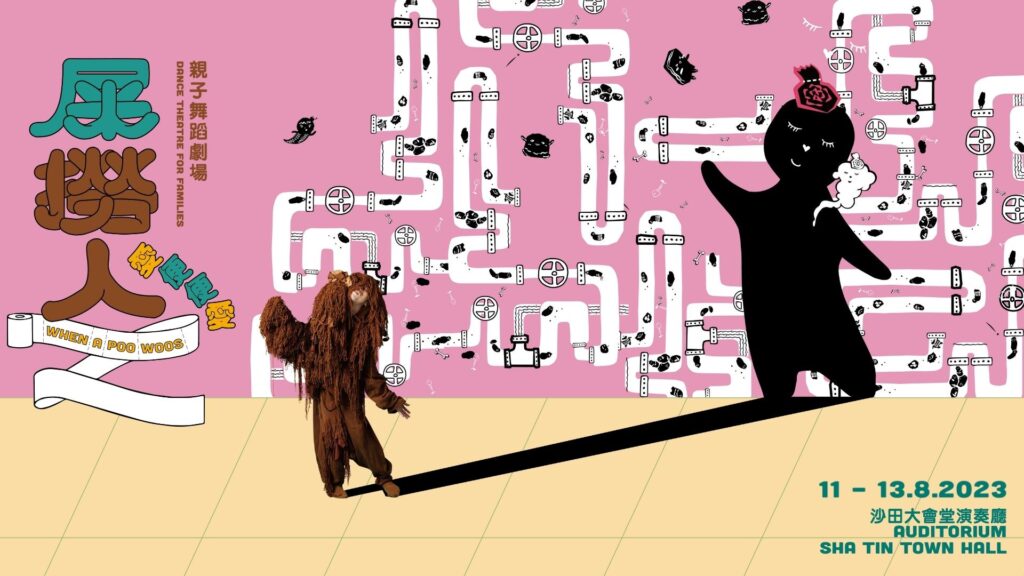 (Hong Kong, 13th June 2023) As the season-opening programme Travel of Soul Time AFTER Time & Echo in the Mirror winds to a close, City Contemporary Dance Company (CCDC) is kicking off the second highlight of the Season "It's Summer!", titled When a Poo Woos. This dance theatre piece for families is led by CCDC Artistic Director Yuri Ng and marks the first collaboration of the company with Chun Tian Hua Hua. It is the perfect choice this summer for families to experience an exciting and adventurous dance journey filled with childlike wonder.
As one of the programmes of 'International Arts Carnival 2023', organised by the Leisure and Cultural Services Department, When a Poo Woos will be performed at the Auditorium of Sha Tin Town Hall from 11 to 13 August 2023. Tickets are now available at URBTIX, while family packages can be purchased exclusively on Klook.
The story of The Excreman, a picture book by Chun Tian Hua Hua, was originally created by renowned artists Brian Tse and Alice Mak. It follows Excreman who is deemed worthless, as he chases after his dream seeking personal value and meaning. After being featured on Yellow Bus, a children's publication, the story became widely known among adults and children, and was even adapted into musical works and showcased in exhibitions. In this unprecedented rendition of a popular character through contemporary dance, Choreographer and Director Yuri Ng will be crafting this performance with nearly 40 dance artists from CCDC, members of the CCDC Dance Centre 'Dance Training and Performance Practice Programme', as well as primary and secondary school students of 'CCDC Junior'. By incorporating ingenious stage designs, costume, and dazzling animation projection, daily life and objects familiar to children will be transformed into adorable theatrical scenes. Along with newly arranged classical music and its familiar tunes and rhythms, the young audiences will experience a thrilling, whimsical, and heart-warming adventure with Excreman, expanding their horizon and filling their summer with meaningful fun!
In dark sewers fraught with danger, Excreman races ahead of the lazy poo group, braves cleaning squads, and conquers perilous waves. His destination is a field of fragrant roses, where he can turn into fertile soil and nourish the plants. In this journey, Excreman and his fellow little poo-men encounter a mysterious "her" and together they embark on a quest of romance and adventure. The poo-squad may look unappealing and be doomed to a sinister fate, yet they never fail to embrace one another and pursue their dreams, finding the meaning of their existence along the way while shining with their skills and strengths.
"The Excreman was a homage from Brian Tse and Alice Mak to The Snowman by Raymond Briggs, who was a great inspiration and influence for them. Both stories centre on the journey of a protagonist where their flesh and body ultimately disintegrate, revealing the impermanence of life. When I participated in the concert, McDull – A Sentimental Little Christmas, by Hong Kong Sinfonietta in 2014, I read this story again and was deeply moved by it. It was then that the seed was planted in my head to adapt it into a contemporary dance piece. I hope that through dance and animation, the performers and audiences, regardless of age and background, can step out of the confines of the picture book and resonate with Excreman and the little poo-men, while passing this authentic tale from Hong Kong to future generations," said Choreographer and Director Yuri Ng.
To enjoy the full experience, there will be 'Add-on Talks' where Hong Kong Sinfonietta's Music Director Emeritus Yip Wing-sie and Cantonese linguist Benjamin Au Yeung (Ben Sir) will share their insights on the classical music featured in and the educational significance of When a Poo Woos. After each show, audience members can also join a guided Backstage Tour where they can discover the fun and interesting workings of theatre behind the stage.
Performance Details
Date & Time

11.8.2023 [Fri]  7:30pm
12.8.2023 [Sat] 2:30pm, 7:30pm
13.8.2023 [Sun] 2:30pm

Venue

Auditorium, Sha Tin Town Hall

Ticketing

$320︱$240︱$180
Tickets now available at URBTIX
Exclusive family packages now available on Klook
2 Adults + 1 Child: $700 (Original price: $800)
2 Adults + 2 Children: $840 (Original price: $960)

Age Limit

Audience of aged 3 or above are welcomed

Full Experience</span

'Add-on' Talks
11, 13.8
YIP Wing-sie (Music Director Emeritus, Hong Kong Sinfonietta)
12.8
Benjamin AU YEUNG (Ben Sir)

Extended Activity

Backstage Tours 11-13.8.2023 (Registration required)

Programme Details

https://qrs.ly/1lewzea

Book Now

UBRTIX:

https://qrs.ly/iaewzee

; Klook:

https://qrs.ly/24ewzeg

Media Resources

https://qrs.ly/jaewzek
The presenter reserves the right to change the programme, artists as well as seating arrangements and audience capacities should unavoidable circumstances make it necessary.
Creative and Performance Team
Original Story: Brian TSE, Alice MAK
Choreographer and Direction: Yuri NG
Music Arrangement: Siu Tung
Co-choreography and Rehearsal Coaching: Noel PONG, Peggy LAM
Rehearsal Coaching: Ronly KONG
Rehearsal Mistress: Shirley LOK
Illustration and Animation: Lunchtime Production Ltd.
Set and Lighting Design: Lawmanray
Costume Design: YEUNG Chin
Dramaturgy: Melissa LEUNG
Creation and Performance: CCDC Dance Artists, 'Dance Training and Performance Practice Programme' members, 'CCDC Junior' secondary and primary school students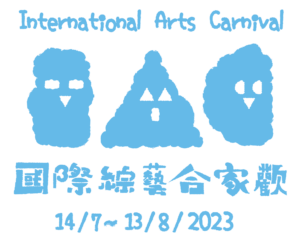 In collaboration with

About the Main Creative Team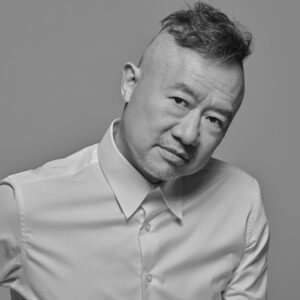 Choreography and Direction:
Yuri NG (Artistic Director, CCDC)
A dance artist born in Hong Kong, Yuri Ng has been involved in contemporary dance, ballet, drama, classical music and a cappella as well as stage setting and costume design. He was awarded 'Adeline Genée Gold Medal' from the Royal Academy of Dancing (RAD) in 1983 before joining The National Ballet of Canada as a dancer. After his return to Hong Kong in 1993, Ng established strong connections with City Contemporary Dance Company (CCDC) and local art groups. Since 2021, Ng has been Artistic Director of CCDC.
Ng received 'Artist of the Year Award – Choreographer' from Hong Kong Artists' Guild (1997), 'Prix d' Auteur' at Rencontres Choreographiques Internationale de Seine-St-Denis (1998), 'Distinguished Achievement Award' & 'Outstanding Choreography' at the Hong Kong Dance Awards, 'Award for Best Artist (Dance)' from the Hong Kong Arts Development Council, and more.
Ng has co-found Yat Po Singers and is currently the Artistic Advisor. He was the Hong Kong Sinfonietta's Artist Associate from 2011-2013.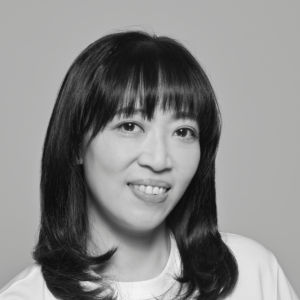 Co-choreography and Rehearsal Coaching:
Noel PONG (Artist in Residence, CCDC)
Noel Pong joined CCDC in 1997 after graduating from The Hong Kong Academy for Performing Arts with first class honours in Modern Dance. She was promoted to Artist in Residence in 2019. She is a homegrown choreographer celebrated for combining elements of dance and drama. Her early choreographic works were staged in 'Guangdong Modern Dance Festival' and 'Hong Kong Dance Festival', and commissioned by 'Jumping Frames International Dance Festival'. Later, she staged over 15 original choreographic works in CCDC and was invited to Italy and Germany as a choreographer.
Pong is regarded as one of "Hong Kong's most promising choreographers" by South China Morning Post (SCMP). Crime Scene was selected by SCMP as one of the 'Best Dances' in 2009 and Off Screen received 'Outstanding Choreography' at the Hong Kong Dance Awards in 2012. Happy Birthday? was selected as 'Best Dance Show' in The Hecklers by HKELD. She has also been invited to restage several works at the 'Guangdong Modern Dance Festival'.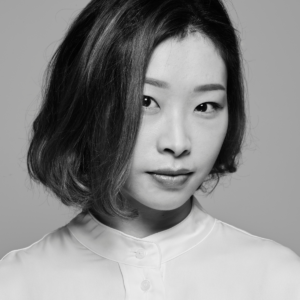 Co-choreography and Rehearsal Coaching:
Peggy LAM (Teaching Artist, CCDC)
Peggy Lam graduated in Contemporary Dance from The Hong Kong Academy for Performing Arts. As the recipient of several scholarships during her studies, she has toured extensively overseas with The HKAPA. Lam was a member of CCDC Dance Centre's dance training scholarship schemes 'Young Sky' and 'WuDaoQingNian'. She joined CCDC in 2007, became a Senior Dance Artist in 2022 and a Teaching Artist in 2023.
Lam has collaborated with renowned choreographers, and performed in numerous productions of CCDC. She received the 'Outstanding Performance by a Female Dancer' at the 24th Hong Kong Dance Awards in 2023. Her recent choreographic and co-choreographic works include The Odyssey of Little Dragon (2019); The Copybook of Life Challenge for Apprentice Magician (2020); Gute Nacht Mondlight (2020); Luck-Quacka (2021) and Behind me1 in 'M.U.D. – Movement UnDefined' (2022).
In recent years, Lam has focused on dance training to explore and advocate the physical and mental health development of children. She is now a tutor of children dance courses and dance training scholarship scheme 'CCDC Junior'.
About City Contemporary Dance Company
City Contemporary Dance Company (CCDC), the flagship of contemporary dance in Hong Kong, undertakes to blaze the path of contemporary dance scene with extraordinary performances representing contemporary Hong Kong culture. Founded in 1979 and directed by Yuri Ng since 2021, CCDC has presented more than 200 original works by leading choreographers, and pioneered in Asia to reimagine the possibilities of contemporary dance through innovative collaborations. Representing Hong Kong in over 270 overseas performances at the world's foremost dance stages and festivals, CCDC is regarded as 'the artistic soul of contemporary Hong Kong'.
City Contemporary Dance Company is financially supported by the Government of the Hong Kong Special Administrative Region.
Media Enquiry
Stephanie Mak

Marketing and Development Manager

Tel:3170 9924 / 9430 2263

Fax:2351 4199

Email:stephanie@ccdc.com.hk

Thalia Wong

Assistant Marketing and Development Manager

Tel:3170 9988 / 6279 4928

Fax:2351 4199

Email:thalia@ccdc.com.hk