Multimedia x Original Music x Dance
In the age of mass surveillance, the world has morphed into a huge film studio. Everyone is watching and being watched.
Mr Blank creates new viewing perspectives for the audience and explores the controversial use of surveillance cameras in a confined theatre space. It evokes the tension between seeing and being seen.
"a visual and auditory onslaught" – dance journal/hk
Choreography: Sang Jijia
Dramaturgy: Janice POON
Original Music: Dickson Dee
Video Direction: Oliver SHING
4.2021 "Hong Kong Week 2021", Guangzhou
3.2021 West Kowloon Cultural District
10.2018 Hong Kong Cultural Centre (Premiere)
Hong Kong Dance Awards 2019:
Outstanding Choreography (Shortlisted Nomination)
Outstanding Medium Venue Production (Shortlisted Nomination)
Outstanding Lighting and Visual Design (Shortlisted Nomination)
Photo: Cheung Chi-wai@Moon 9 image, Hong Yin Pok Eric@Moon 9 image, Mak Cheong Wai@Moon 9 image, Terry Tsang
Contemporary Dance x Tango Opera x Live Music Performance
As the only tango opera of the Argentine composer Astor Piazzolla (1921-1992), Maria de Buenos Aires is a trans-disciplinary allure of dance and music. Under the mysterious and surreal aura, the dance artists, opera singers, narrator and musicians tell the story of the heroine Maria, where she hovers between life and death, love and hate.
"The enduring presence of the collective bodies and their act of witnessing the ordeal and resurrection of Maria… speak strongly to the contemporary condition in which the audience remembers our city and its volatile life." – The International Association of Theatre Critics, Hong Kong
Operita: María de Buenos Aires
Music: Astor PIAZZOLLA
Text & Libretto: Horacio FERRER
Direction and Choreography: Helen LAI
5.2022 Kwai Tsing Theatre
9.2021 Weiwuying, Taiwan (World Premiere)
The performance is co-produced by CCDC and Weiwuying.
Photo: Carmen SO, Conrado Dy-Liacco
Dance Theatre x Hong Kong Style Cabaret
Home Sweat Home is a dance theatre and cabaret production with original live music performance. During the 'flight' to the 'hometown', the performers explore the issues of language and identity of Hong Kongers and inspire the audiences to think about the idea of 'hometown'. The performers bring in their Chinese dialects and childhood memories into this work as a collective tribute to Hong Kong.
"captivated the audience with their voices, dialogue, movement and flirtatious jokes." – dance journal/hk
Choreography, Direction and Costume Design: Yuri NG
Original Music, Music Direction and Featured Performance: Anna LO
Creation and Featured Performance: Rick LAU
11.2021 West Kowloon Cultural District (Premiere)
Photo: Yvonne CHAN, Eddie WONG
Rhythmic Beats x Reinterpretation of Korean Traditions
Jangdan renders the traditional Pansori in a modern representation. The movements are inspired by the traditional Korean martial art Taekkyeon, creating an energetic, innovative ensemble that connects tradition with a contemporary touch.
"Kim's soundscapes fuses perfectly with his thrilling martial-arts influenced choreography." – Panelist citations of Hong Kong Dance Awards
Choreography and Music Composition: KIM Jaeduk
12.2018 Kwai Tsing Theatre (Premiere)
Hong Kong Dance Awards 2019
Outstanding Music Composition
Outstanding Lighting Design (Shortlisted Nomination)
Contemporary Dance x Music
Ode to Joy embodies everyday props and twisted bodies to create a futuristic world where robots are out of control. Inspired by the concert Ode to Joy in 1989 which celebrated the fall of the Berlin Wall, the choreographer searched for the connection between Berlin and nowadays society with Beethoven's Ninth Symphony.
"Twisted body language and involuntary interaction are all part of Li's dance style, but also the state of human existence in contemporary society." – Arts-News, Hong Kong
Photo: CHEUNG Chi-wai, MAK Cheong-wai
Hong Kong-Taiwan Collaboration x Solo Dance Work
Created by Taiwanese choreographer Chou Shu-yi together with a stellar creative team, the solo work embodies dance, stage lightings and multimedia to trace veteran dance artist Qiao Yang's decades of dedication and devotion to the art of dance on stage. As she embraces a new chapter in her stage career, this work tells the story of her life and inspire audience to reflect on their life decisions.
"Always an outstanding artist, Qiao has reached perhaps her greatest heights of her career – watching her dance it's impossible to believe that she's indeed almost 55 years old." – Panelist citations of Hong Kong Dance Awards
Choreography: CHOU Shu-yi
Costume Consultant: LIN Ching-ju
Set and Lighting Design: LEE Chi-wai
Video Design: Maurice LAI
Music Composer & Sound Design: Steve HUI
2.2020 HUAYI 2020 – Chinese Festival of Arts, Singapore
11.2019 Guangdong Dance Festival, Guangzhou
11.2019 West Kowloon Cultural District
6.2019 Dahua 1935 Livehouse, Xi'An
1.2019 Hong Kong Arts Centre (Premiere)
Hong Kong Dance Awards 2020
Outstanding Performance by a Female Dancer
Photo: CHEUNG Chi-wai, MAK Cheong-wai, Keith Hiro
"A powerful dance about modern women searching for their own identities"  – China Daily, China
 "The use of fans and red handkerchiefs add a fascinating visual dimension to the scene." – South China Morning Post
12.2007 Hong Kong Cultural Centre (Premiere)
Hong Kong Dance Awards 2008
"… a powerful, full-length work based on the life of Dmitri Shostakovich, combined dance with theatre and video to striking effect." – South China Morning Post
"Terry Chan's videos and Leo Cheung and David Sheekwan's designs are excellent. The dancing is powerful while Lee's acting is a tour de force. A triumph." – South China Morning Post
"… [the audience shall be] surprised by how much difference and ingenuity [Helen] she's achieved." – MUSE
"Testimony is a typical Hong Kong style theatrical piece. Very illustrative and with sincere attitude." – Xinkuaibao, China
11.2017 Kwai Tsing Theatre
12.2006 Kwai Tsing Theatre (Premiere)
Hong Kong Dance Awards 2007
Selected as one of the 5 Top Dance productions in 2006 by the South China Morning Post
"This 100-minute ambitious work evokes the dreamlike absurdity of Kafka's fictions… It demonstrates Helen Lai's unique choreographic style originated from the contemporary European dance theatre. Some scenes are unforgettable: a pair of dancers in black costumes dances on the foggy stage creates an eerie and yet romantic feeling; in another fiercely powerful scene, dancers take turns to jump onto a bed; a pianist dances with a masked couple, invoking an ambiguously androgynous mood and profound meanings. On the whole, the company did a marvellous performance." – Hong Kong Economic Journal
12.2012 Kwai Tsing Theatre
4.2004 Kwai Tsing Theatre (Premiere)
"This 100-minute ambitious work evokes the dreamlike absurdity of Kafka's fictions… It demonstrates Helen Lai's unique choreographic style originated from the contemporary European dance theatre. Some scenes are unforgettable: a pair of dancers in black costumes dances on the foggy stage creates an eerie and yet romantic feeling; in another fiercely powerful scene, dancers take turns to jump onto a bed; a pianist dances with a masked couple, invoking an ambiguously androgynous mood and profound meanings. On the whole, the company did a marvellous performance." – Hong Kong Economic Journal
Choreography: Willy TSAO, Helen LAI, MUI Cheuk-yin, PUN Siu-fai, XING Liang, Yuri NG
9.2004 Hong Kong City Hall (Premiere)
365 Ways of Doing and Undoing Orientalism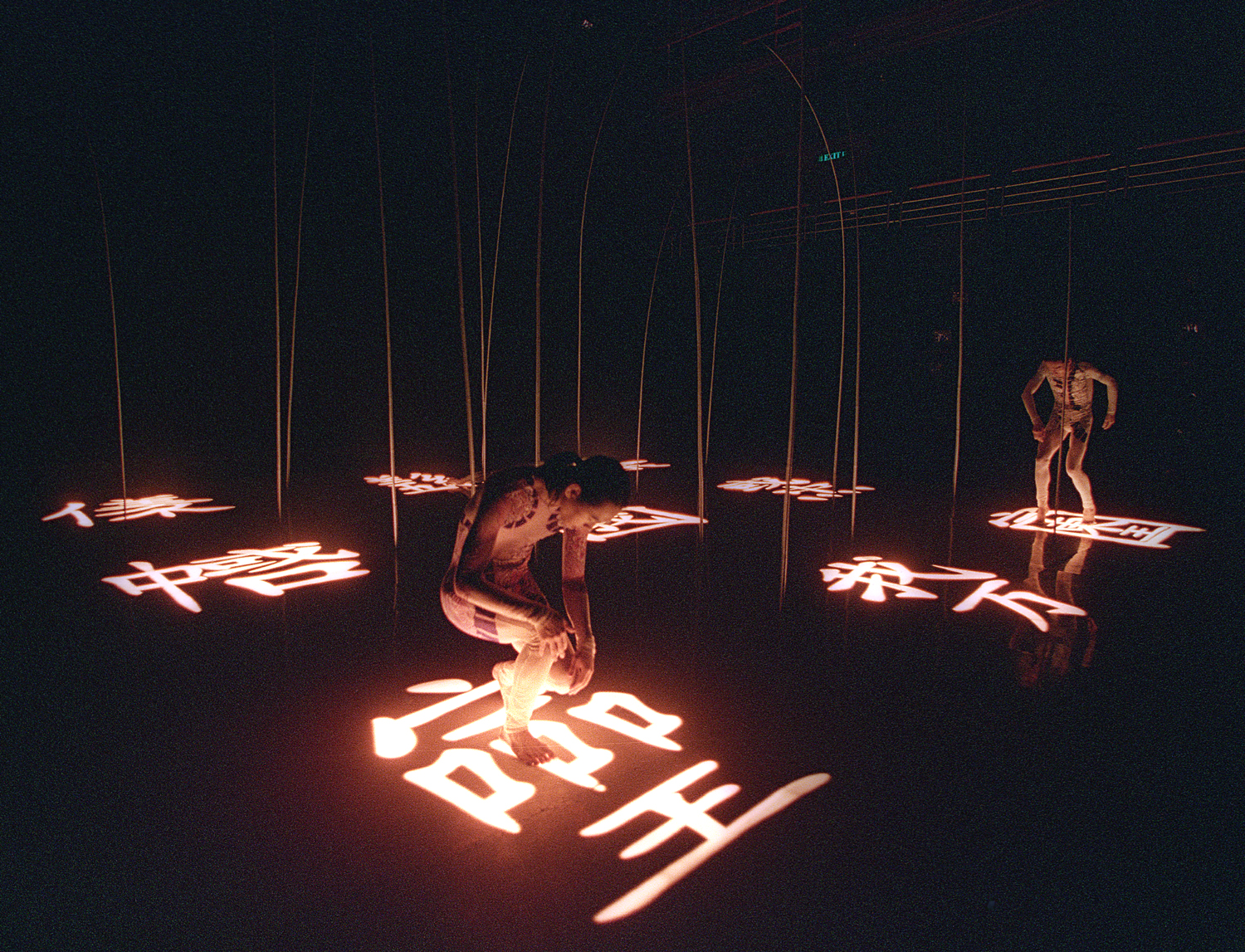 "Two female dancers stood on a table, constantly fluttering their long white sleeves which dropped vertically onto the white floor. Simultaneously they turned their bodies to the right in a mechanical movement. It was a moment where the eastern aesthetics clashed with the western… it was both delicate and impressive." – Jasper (Dance Critics), Hong Kong
"365 Ways highlights the incredible strength of CCDC's highly trained dancers… an action-packed show that breaks new grounds in China's otherwise limited contemporary dance scene." – Courier Mail, Australia
"… a clever work operating on both personal and philosophical levels to question the West's fascination with the Orient"
– 
The Australian
, Australia
Choreography: Willy TSAO, Helen LAI, MUI Cheuk-yin, PUN Siu-fai, XING Liang, Yuri NG
6.2015 Kwai Tsing Theatre
4.2002 Hong Kong Cultural Centre (Premiere)