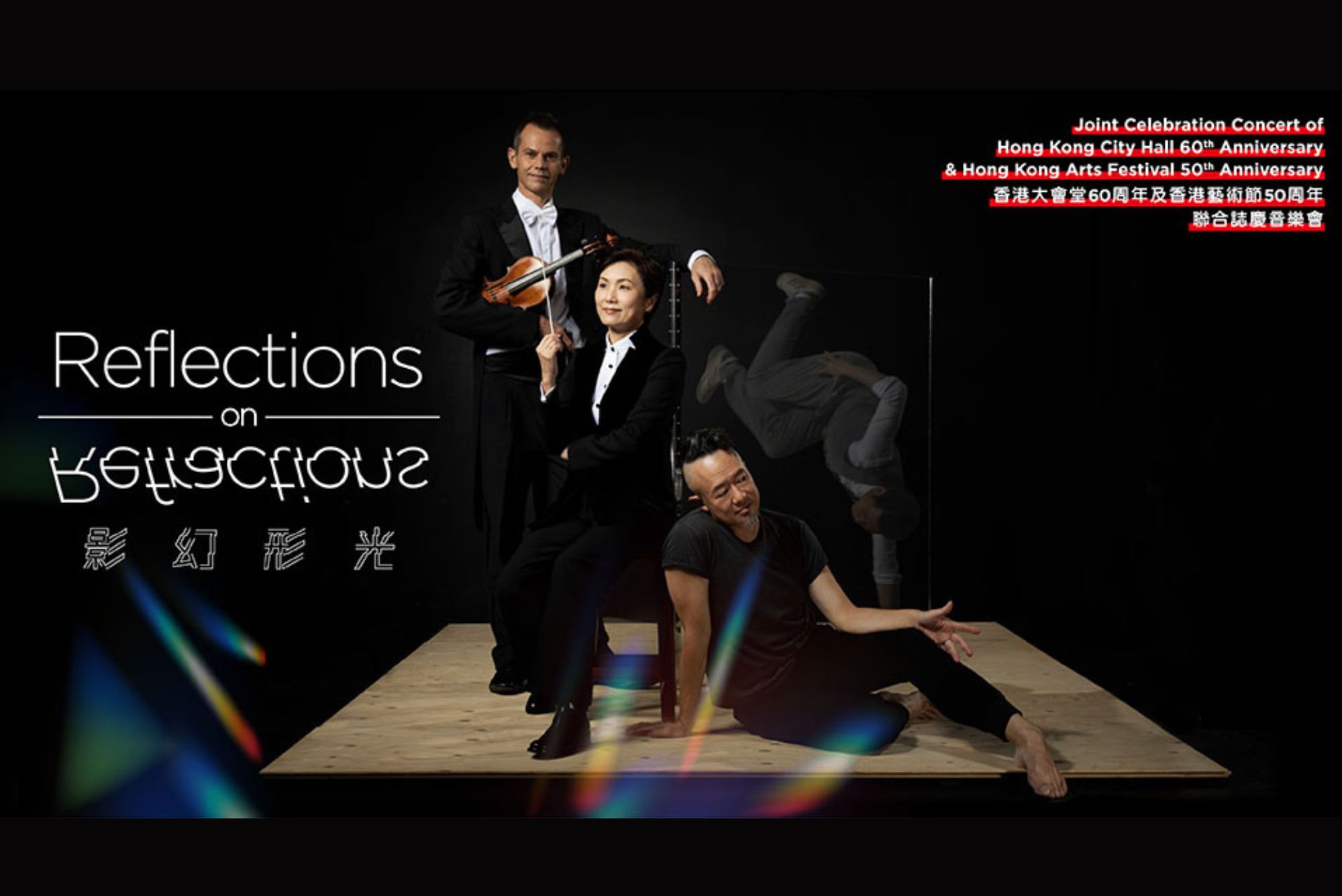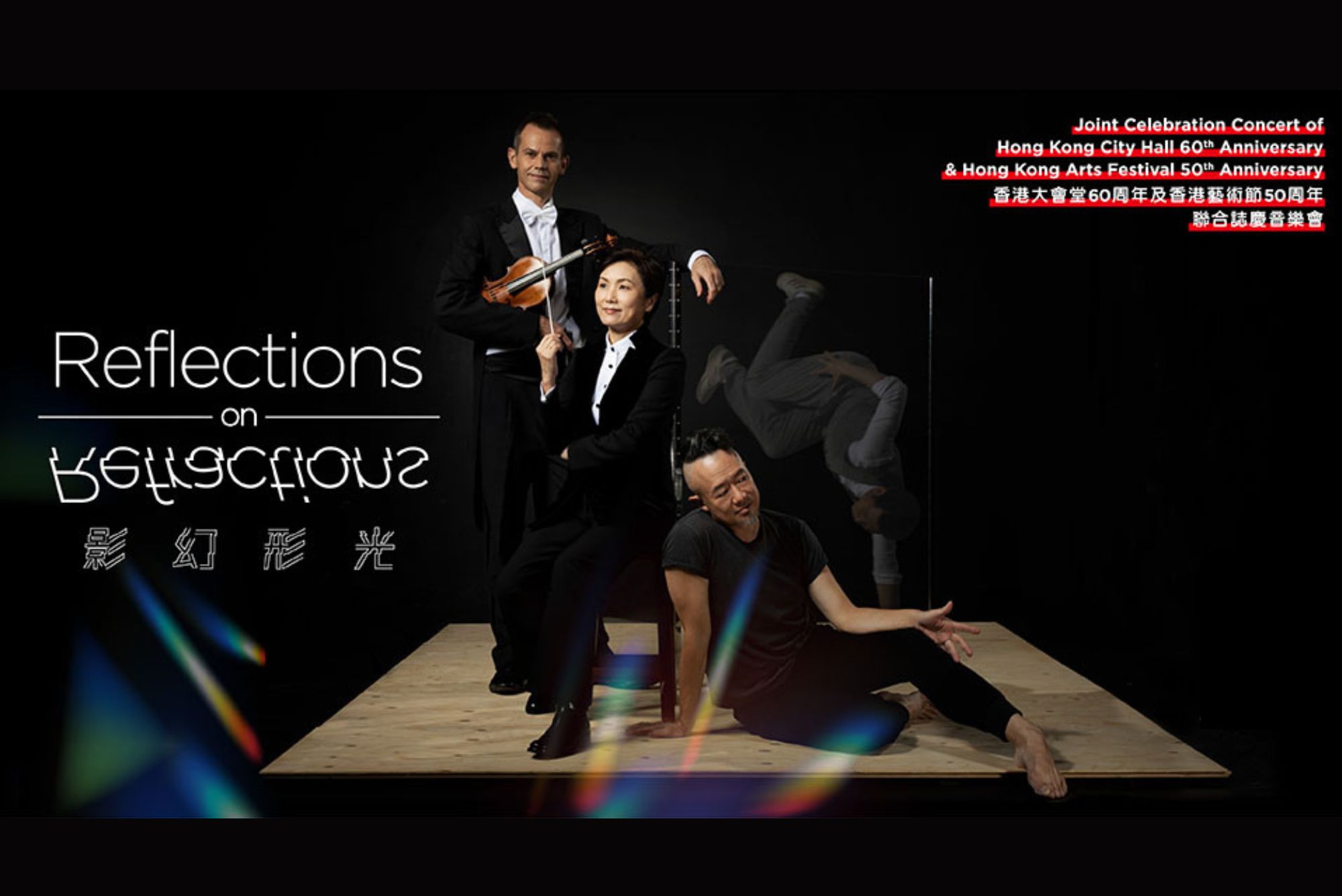 CCDC x Hong Kong Sinfonietta "Reflections on Refractions"
Celebrating the 60th anniversary of Hong Kong City Hall, CCDC collaborates with Hong Kong Sinfonietta to perform Reflections on Refractions in September. Under the baton of Hong Kong Sinfonietta's Music Director Emeritus Yip Wing-sie, this spellbinding production sees our Artistic Director Yuri Ng as Choreographer as well as in charge of Stage and Costume Concept. Four CCDC dance artists – Dominic Wong, Bruce Wong, Noel Pong and Felix Ke – will join the musicians in dance and share their interpretations of the music of Bach, Stravinsky and Charles Kwong. Watch how they respond to the refractions and reflections of light and sound waves on stage, and explore the infinite possibilities of dance and music!
Tickets now available at URBTIX. CCDC "Dance Inspirations" cardholders can enjoy a 10% off discount.
Music Director Emeritus/Conductor: Yip Wing-sie
Violin/Director: James Cuddeford
Composer: Charles Kwong (HKS Artist Associate 2020-2022)
Choreographer/ Stage & Costume Concept: Yuri Ng
Dance Artists: Dominic Wong (Associate Artistic Director), Noel Pong (Artist in Residence), Bruce Wong (Rehearsal Master), Felix Ke (Senior Dance Artist)
Dramaturg: Melissa Leung
Lighting Designer: Lawmanray
Date: 16 – 17 September 2022
Venue: Hong Kong City Hall Concert Hall
For more details, please visite Hong Kong Sinfonietta's webpage.
The performance is jointly presented by Hong Kong Sinfonietta, Leisure and Cultural Services Department and Hong Kong Arts Festival
In collaboration with City Contemporary Dance Company
One of the celebration events commemorating the 25th Anniversary of the establishment of the Hong Kong Special Administrative Region