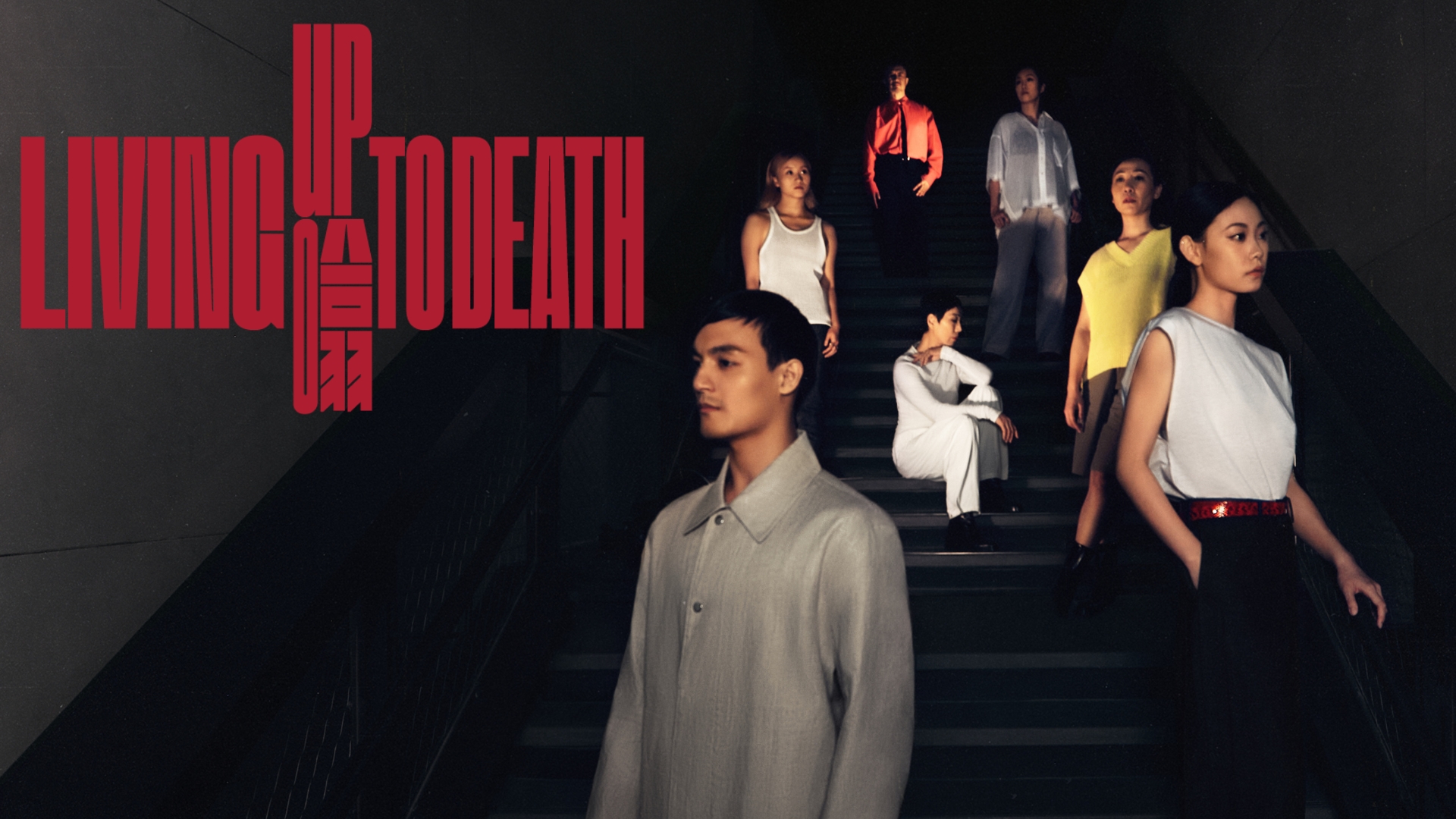 14.1.2024 [Sun] 5pm
15.1.2024 [Mon] 8pm
18.1.2024 [Thu] 8pm
19.1.2024 [Fri] 8pm
20.1.2024 [Sat] 3pm, 8pm
21.1.2024 [Sun] 3pm
The Box, Freespace, West Kowloon Cultural District
$320
Set foot on a realm without words, through a boundary-breaking ritual.
Let your consciousness travel amid dimness and light, in search of peace between ecstasy and sorrow.
Multidisciplinary theatre director and choreographer Ivanhoe Lam and the creative team blended dance, installations, text, videos, and electronic music, turning the theatre space at The Box into an experiment site through the multimedia setups and designs.
Audiences are invited into a mental experiment of separating the body and soul apart, to explore the notion of 'living' in the 'post-truth' era and experience an unknown rebirth.
We will be indispensable participants playing out an etude facing death.
Living Up/噏 to Death, which concludes the dance season, marks the final stop of the 'It's Summer!' journey. It is also a portal that unlocks each audience's imagination of their future life journey.
Learn to say goodbye, at The Box in January 2024.
Choreography and Direction
Ivanhoe LAM
Music
hirsk (aka Khris NUNG)
Creative Text
Santayana LI
Dramaturgy
Alysa LEUNG
Video Design
Dan FONG
Cinematography
Ziv CHUN
Set Design
Jan WONG
Image Design
Kary KWOK
Sound Design
Candog HA
Lighting Design
Lawmanray
Assistant Choreography
LIM Wei-wei 
Rehearsal Mistress
Creation and Performance
Suyi HON, Felix KE, Eric KWONG, Melissa LEUNG, Genie LOK, Yuri NG, QIAO Yang, SHUM Pui-yung, Nini WANG, Brian YAM, Skye YAO, Simpson YAU, Tally ZHUANG
CCDC reserves the right to substitute artists and vary advertised programmes.
Research Partner

Media Partner

Key Visual Outfits Sponsor

EVENT DETAILS