CCDC : "MADE IN HONG KONG, MADE FOR HONG KONG" Great attractions with arts and culture this summer
City Contemporary Dance Company (CCDC) is hosting a series of summer activities. In collaboration with local artists StoryTeller, Pazu CHAN (Photographer and Art Director), Paintinsense and several designers, will present "Made in Hong Kong, Made for Hong Kong," a series of arts and culture activities this summer.
"Made in Hong Kong, Made for Hong Kong", set to be launched this July, will present a Contemporary Dance Theatre for Families, a multimedia "New life to old clothes" costume exhibition and a series of family-oriented Plus-events. Come and join us this summer for real Hong Kong entertainment!
July exhibition: Why 冬 We Dance? — Start by embracing yourself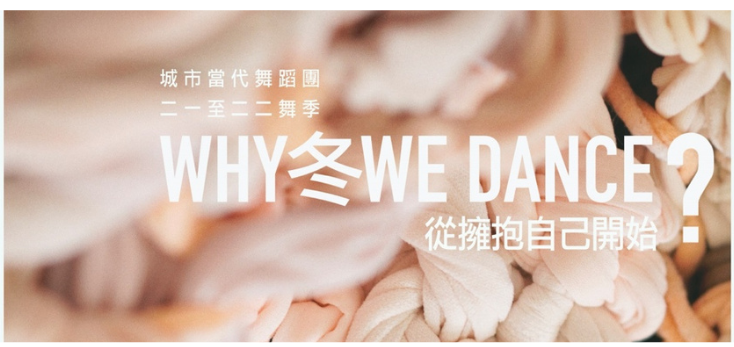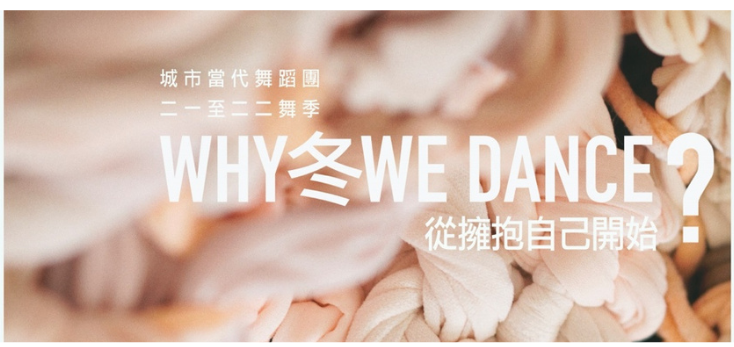 Pazu CHAN continues the stories woven by old CCDC costumes with images and materials. The exhibition features costumes from "Kiss my A.S.S." * and some stage and props productions,together with an audio navigation by StoryTeller. Welcome to the world of CCDC classic costumes and a 42-year Hong Kong dance story.
【Exhibition* x Pop up Store】
* Happening Performance will take place on 17 July
Exhibition Partner: StoryTeller | Curator: Pazu CHAN
August Performance: Luck-quacka, A Contemporary Dance Theatre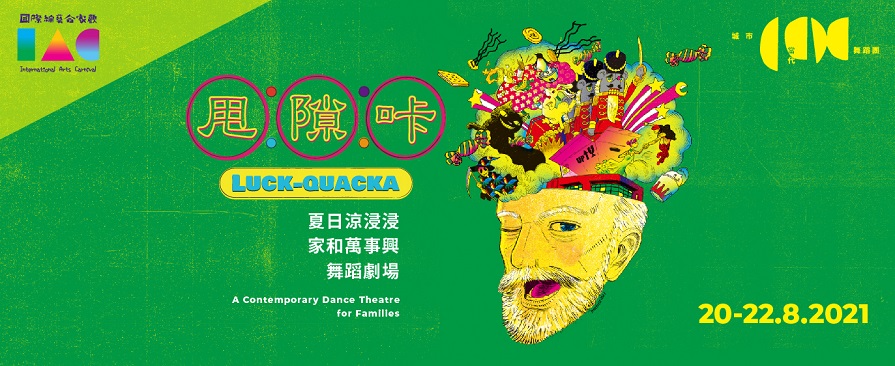 Gatherings involving a huge extended family can easily become a traumatic experience for little ones. There are fussing relatives, spoiled children and the unconventional behaviour of the black sheep of the family. There's also Grand Uncle No. 7, who is asking for everyone's help to look for the missing pieces of his retirement handicraft project. With any luck, it could be the perfect gift to mark the arrival of his first grandniece.
Talented scenographies create a dramatic world, Hong Kong style. The performance features CCDC's Scholarship Class. This class gives full professional training to young local dancers, encouraging them to express their artistic potential to the full! Come and enjoy your summer of arts with the whole family!
Tickets available from 9 June at URBTIX.
We also provide family-oriented plus events. Let's spend quality time with your family.
August workshop: Family-oriented Plus events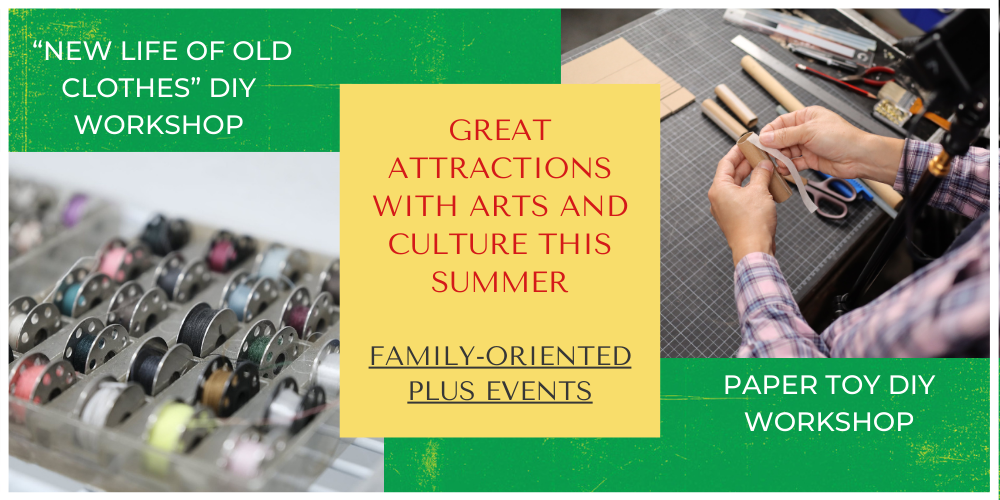 "New life of old clothes" DIY workshop
Guided by professional stage costume designers, participants can give old clothes new life filled with creativity and imagination.
Paper toy DIY workshop
Guided by Paintinsense, we will shape craft paper into curious tailor-made toys.
Date:7 August 2021 [Sat]
Venue:CCDC Dance Centre Jockey Club Dance Theatre
Tickets and details: https://www.art-mate.net/doc/59125
*Conducted in Cantonese
City Contemporary Dance Company
City Contemporary Dance Company (CCDC), the flagship of modern dance in Hong Kong, is charting a path for the contemporary dance scene with extraordinary performances representing modern Hong Kong culture. Founded in 1979 and now directed by Yuri Ng, CCDC has presented more than 200 original works by leading choreographers, and pioneered a reimagining of the possibilities of modern dance through innovative collaborations in Asia. Representing Hong Kong in 273 overseas performances on the world's foremost stages and at festivals, CCDC is "the artistic soul of contemporary Hong Kong".
Media enquiry
KK Wong (Marketing and Development Manager)
Tel.: 3170 9924 / 6123 2090
Fax: 2351 4199
Email: kk.wong@ccdc.com.hk
Anita Chu (Assistant Project Manager)
Tel.: 3170 9988 / 9499 2768
Fax: 2351 4199
Email: anita@ccdc.com.hk