An Encounter between Contemporary Dance and Philosophy: Pa | Ethos & Dancing Philosophy Award-Winning Choreographer Sang Jijia, Yuri Ng and Corrupt the Youth Showcase the Multifaceted Nature of Contemporary Dance
(Hong Kong, 11st July, 2022) Succeeding the work-in-progress video creation of M.U.D. – Movement UnDefined 2022, City Contemporary Dance Company (CCDC) is launching another cross-disciplinary production in dance season Dance Mud Spring: Pa | Ethos & Dancing Philosophy. The first half of the production is CCDC's Residence Choreographer Sang Jijia's dance work of pure physical movements, while the second half is Corrupt the Youth's lecture performance, a debut collaboration with CCDC. They prompt a dialogue between dance and philosophy: boundaries vanish in the two dance creations, where the audience can explore the possibilities between movement and stillness, as well as questioning the essences of dance.
'Tableaux' and 'keep dancing' use the body and the mind as the medium respectively. CCDC juxtaposes these two works contrasting in style and perspective, inviting new and existing audiences to appreciate this cross-disciplinary production and open up different senses to keep the body and mind dancing and questioning constantly.
Pa | Ethos & Dancing Philosophy will be staged from 26th to 28th August 2022 at Auditorium, Sha Tin Town Hall. Tickets are now available at URBTIX; from now until 13th July, a 20% advance booking discount is offered for regular price tickets.
Pa | Ethos: Toured internationally for 11 Times; Asian Dancers Reshaping the Poetic Pinnacle of the Body
Pa | Ethos, work of pure dance movements, was created by CCDC's Resident Choreographer Sang Jijia. The dancers' articulate physicality and exquisite emotional sensibility, coupled with composer Dickson Dee's gripping, spirited electronic music, re-sculpts the physical capacity and poetry of the body. The work's inspirations came from the fundamental concept of 'Pathos' in Aristotle's masterpiece Art of Rhetoric, as well as the popular street sculpture art in Greece. With a pure white facade, the dancers are going to set free their bountiful primal passion amid the optimum rhythm.
The work had its world premiere at Fabbrica Europa per le arti contemporanee in Italy by Spellbound Contemporary Ballet in 2015. It has toured 11 times in multiple cities in Mainland China and overseas, having appeared in Guangdong Dance Festival in China, Oriente Occidente Dance Festival and Prospettiva Danza in Italy. Unlike the executions by Western dancers, the CCDC dance artists in this special version of Hong Kong premiere are going to bring a different look to this aesthetic-oriented piece with the unique body language shared by Asians. They are going to unveil a brand of aestheticism in an Oriental-meets-Occident contemporary dance performance on the local stage.
"Classical philosophy, oriental thought, electronic music and dance come together
in a refined and passionate show."
— Marche Teatro
Dancing Philosophy: Corrupt the Youth's Debut Cross-Disciplinary Dance Creation; Posing Questions About the Essences of Dance and the Present
The second half of the production is Dancing Philosophy, created and performed by local Philosophy study group Corrupt the Youth and stage directed by CCDC Artistic Director Yuri Ng. In this lecture performance, they will explore the boundaries between dance and philosophy with the audience. Through publishing popular philosophy articles and conducting online and offline discussions, Corrupt the Youth has been pursuing with readers knowledge and theories in art, humanities and the world at large. Yuri Ng has invited the group's nine members to conduct a series of workshops, having a dialectical dialogue on the essence of dance by means of movements and thoughts. This will also bring the audience an alternative viewing perspective and experience of contemporary dance.
Philosophers question and debate unceasingly. When nine philosophers and a dance artist exchange ideas dynamically in the form of 'keep talking, keep dancing', how would they strike sparks off one another? What is dance? What is contemporary dance? What is the contemporary dance that belongs to this city? There are perhaps no model answers to these questions – they may not even be questions exactly. When philosophers start dancing, we will pull down the barrier containing established concepts and move towards the possibilities between thinking and dancing.
Pa | Ethos & Dancing Philosophy Programme Details
| | |
| --- | --- |
| Date & Time | 26 – 27.8.2022 (Fri – Sat) 8pm; 27 – 28.8.2022 (Sat – Sun) 3pm |
| Venue | Auditorium, Sha Tin Town Hall |
| Tickets | $320 | $260 | $180Tickets now available at URBTIX;20% off for advance booking of standard tickets on or before 13 July |
| Ticketing Enquiries | 3761 6661 |
| Programme Enquiries | 2329 7803; info@ccdc.com.hk |
| More Details | https://qrs.ly/qmdx8g8 |
| Online Booking | https://qrs.ly/c8dx8g4 |
| Press Photos | https://qrs.ly/n3dx0hu |
Pa | Ethos

Choreography:

Sang Jijia

Original Music:

Dickson Dee

Rehearsal Master:

Bruce WONG

Performance:

Felix KE, Eric KWONG, Bobo LAI, Peggy LAM, Shirley LOK, Simpson YAU

Guest Performance:

Charlie LEUNG

Lighting Designer:

Lawmanray

Original Video Artist:

Luca BRINCHI

Costume Designer:

Giuseppina MAURIZI

Sound Designer:

Anthony YEUNG

Acknowledgements:

Fondazione Fabbrica Europa per le arti contemporanee,

Spellbound Contemporary Ballet
| | |
| --- | --- |
| Dancing Philosophy | |
| Creation & Performance: | HUNG Yan, KONG Man-ki, KUM Long-yin, KWAN Ho-chuen, KWONG Chun-man, LAI Ka-lok, LI Hong-ting, TSE Sze-fan, YEUNG Chun-yin |
| Stage Direction: | Yuri NG |
| Lighting Design: | Lawmanray |
| Sound Design: | Anthony YEUNG |
Main Creative Team:
Pa | Ethos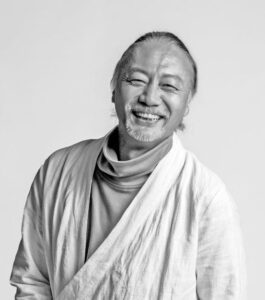 Choreographer: Sang Jijia (CCDC Resident Choreographer)
CCDC Resident Choreographer Sang Jijia has won numerous international dance awards as well as the Asian Cultural Council Fellowship to study in the US. In 2002, he was chosen by the Rolex Mentor and Protégé Arts Initiative to study choreography under William Forsythe in Germany and stayed on at Ballet Frankfurt and the Forsythe Company as assistant choreographer and dancer. Sang returned to China in 2006 and, since then, has created a number of full-length works for BeijingDance/LDTX, Guangdong Modern Dance Company and CCDC. He has received commissions from famous dance companies across the world, including the Norwegian dance company Carte Blanche and Spellbound Contemporary Ballet, Italy. Sang is celebrated for his extremely physical and emotional movement language and his use of electronic music to interpret abstract concepts.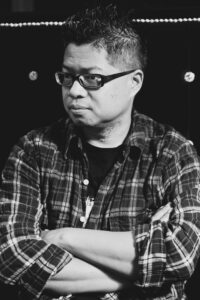 Original Music: Dickson Dee
Dickson Dee (Li Chin Sung) is an experienced music producer and sound artist from Hong Kong, who is most passionate about experimental music. He set up his own music label, Noise Asia, in the early 1990s and another personal label, Dicksonia Audio, to promote new music and curate different cultural exchange projects in Hong Kong and around the world. Since then, he has established himself in the creative field with musical styles ranging from avant-garde and experimental to music concrete, electronic, new classical, industrial noise, dance and electronic world jazz. He has collaborated with various artists and been invited to perform at many different festivals, including Venice Biennale, Cologne Music Triennale, Yokohama Triennale, Huayi – Chinese Festival of Arts, Taiwan International Music Festival, Fabbrica EUROPA, Bergen International Art Festival, Shanghai International Art Festival, Shenzhen Biennale of Urbanism/Architecture, New Vision Arts Festival Hong Kong, Art Basel Hong Kong, and International Poetry Nights in Hong Kong.
Dancing Philosophy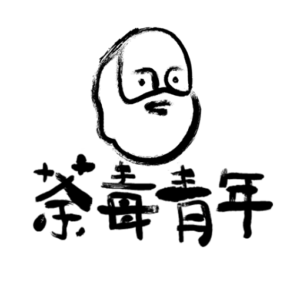 Creation & Performance: Corrupt the Youth
Corrupt the Youth is a popular philosophy platform, bringing together liked-minded people through philosophy articles, while enhancing friendship through discussion and exchange. Corrupt the Youth reflects on and poses questions about the essences of everything in life, the world, language, science, ethics, knowledge, politics and beyond. The content varies in depth; the discussions encompassing the ancient and the contemporary, all geographical locations, and everything imaginable. Their objective is to bring conforming good youths into the world of philosophy.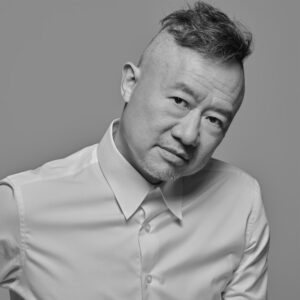 Stage Direction: Yuri NG (CCDC Artistic Director)
Born in Hong Kong, CCDC Artistic Director Yuri Ng is an experienced dance artist involved with ballet, contemporary dance, drama, classical music and a cappella, as well as stage setting and costume design. He was the Hong Kong Sinfonietta's Artist Associate from 2011 to 2013. He is currently the Artistic Advisor of Yat Po Singers. Yuri Ng was awarded the Prix d' Auteur at the Sixth Rencontres Choreographiques Internationale de Seine-St-Denis (Bagnolet) for his choreography of Boy Story. His choreography of A Soldier's Story, in collaboration with Hong Kong Sinfonietta, received the Hong Kong Dance Awards in 2008. He won a Distinguished Achievement Award at the Hong Kong Dance Awards 2012 and Award for Best Artist (Dance) from the Hong Kong Arts Development Council in 2013.
About City Contemporary Dance Company
City Contemporary Dance Company (CCDC), the flagship of modern dance in Hong Kong, undertakes to blaze the path of contemporary dance scene with extraordinary performances representing contemporary Hong Kong culture. Founded by Willy Tsao in 1979 and directed by Yuri Ng, CCDC has presented more than 200 highly-acclaimed original works by leading choreographers and innovative collaborations with artists across various media. City Contemporary Dance Festival has pioneered in Asia to reimagine the possibilities of modern dance. It is renowned for translating the vigour and creativity of Hong Kong's multifaceted culture. Since 1980, the Company has accepted 273 overseas performance invitations to represent Hong Kong at the world's foremost dance stages and festivals. It is regarded as "the artistic soul of contemporary Hong Kong".
Media Enquiry
Stephanie Mak


Marketing and Development Manager

Thalia Wong


Assistant Manager (Marketing & Development)

Tel: 3170 9924 / 9430 2263

Tel: 3170 9988 / 6279 4928

Fax: 2351 4199

Fax: 2351 4199

Email: stephanie@ccdc.com.hk
Email: thalia@ccdc.com.hk
City Contemporary Dance Company is supported by the Government of Hong Kong Special Administrative Region.
City Contemporary Dance Company reserves the right to substitute artists and vary advertised programmes.