Opening Performance of 'City Contemporary Dance Festival 2023' Stream of Dust
11.11.2023 [Sat] 8pm^
12.11.2023 [Sun] 3pm
14.11.2023 [Tue] 8pm
15.11.2023 [Wed] 8pm^
16.11.2023 [Thu] 8pm^
17.11.2023 [Fri] 8pm
The Box, Freespace, West Kowloon Cultural District
$300
Free Standing, audiences are free to move around
^With post-performance meet-the-artist session
Moderator: Melissa LEUNG
Guests:
11.11: Sang Jijia, Dickson Dee, Leo CHEUNG, Lawmanray, Charfi HUNG
15.11: Louis Miha
16.11: LI Yong-jing, Shirley LOK, CCDC Dance Artists, Graduating Students of School of Dance, HKAPA
Witness the motion of dust within a captivating, spectating space to reflect the polar extremes within each of us
Dust Dances in Infinite Light
For eternity, endless specks of dust have churned with the wheels of nature. Gathering and dispersing, they witness the passage of time while traversing history. Both billowy and static, they reflect the polar extremes within each of us.
This production marks the latest creation of CCDC Resident Choreographer Sang Jijia following his award-winning work Meeting In-between Time. Featuring a troupe of over 40 dancers from the company as well as graduating students of School of Dance, HKAPA, the performance invites audiences to witness the motion of dust within a captivating stage and spectating space, as it floats and puts down roots while dancing with the light, rising and falling with the world around it.
Choreography
Original Music
Dickson Dee
Dramaturgy
Janice POON*
Scenography
Leo CHEUNG
Rehearsal Mistresses
LI Yong-jing*、Shirley LOK
Lighting Design
Lawmanray
Assistant Lighting Design
CHAN Man-nga*
Sound Design
Leung Po-wing*
Costume Design
Charfi HUNG   
Featured Performance
Alex CHEUNG*
Performance
AN Tzu-huan, Suyi HON, Felix KE, Natalie KO, Eric KWONG, Genie LOK, Nini WANG, Brian YAM, Skye YAO, Simpson YAU, Tally ZHUANG;
Graduating Students of School of Dance, HKAPA: Kiki CAI, Leanne CHAN, Jade CHAN, Vanessa CHAN, Coco CHENG, Kathy CHEUNG, Nicole CHEUNG, Ching CHU, Vicky CHU, Kitty CHUI, Jon Henri Sagolili FERRER, Christabella GEORGIANA, Kryspina HO, Issie HO, Angel LAI, Yandy LAI, LAU Yin, Michelle LAW, LI Ka-lun, Stephanie LI, Cherry LOK, Serena NG, Miki SHAM, Anson SHI, SIU Yau, Alliah Xandra Reyes TORTE, Chloe WAN, WANG Ting-en, Darell YANG, YEN Shao-hui, Ferrida YIP, Angel YIP, Sarah ZENG
* With support and kind permission of the Hong Kong Academy for Performing Arts
Purchase of 'Festival Pass' at HK$1,200 to enjoy Nov 17 performance of Stream of Dust and all the programs of 'HOTPOT Details of the East Asia Dance Platform' plus other Festival activities. 'Festival Pass' are now exclusively available at CCDC website.
10% discount for each purchase of standard tickets of 3 different programmes
20% discount for each purchase of standard tickets of 5 different programmes
Club Bravo Members of Hong Kong Philharmonic Orchestra
Chung Ying Theatre's Energy Fun Club Plus
Friends of HK Ballet
Students of Year 22/23 Hong Kong Ballet Classical Ballet Training Programme
Friends of HK Chinese Orchestra
Friends of HK Dance Company(Classic + Prestige)
Friends of POP Theatre
Friends of HKREP Pals
Zuni Friends
Hong Kong Dance Alliance
E-newsletter subscribers of Yat Po Singers
MOViE MOViE Members
HKTDC DG Club Members
HKIFF Cineclub
Hong Kong Arts Administrators' Association
Holders of CCDC Dance Centre 'Dance Card'
Holders of CCDC Dance Centre 'Kids Card'
Members of HKAPA Alumni Association
Members of The Federation of Hong Kong Polytechnic University Alumni Associations
Members of RTHK Programme Staff Union
Holders of CCDC 'Dance Inspirations' Card
Full-time Students
Senior Citizens Aged 60 or Above
People with Disabilities & the Minder
Comprehensive Social Security Assistance Recipients
Approximately 70 minutes without intermission.
Latecomers or re-admission audiences will not be admitted until a suitable break of the performance
This new music work is commissioned by City Contemporary Dance Co. Ltd in 2023 with sponsorship from CASH Music Fund
CCDC reserves the right to substitute artists and vary advertised programmes
Co-presented by

In collaboration with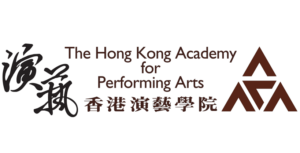 EVENT DETAILS
Related Events